Overview
While demand for electrical energy is increasing and spreading worldwide, it is said that as many as 3 billion people are still unable to use electricity. The world is encouraging greater use and efficiency of electric power than ever before, as well as a shift to renewable energy. In order to achieve the Sustainable Development Goals (SDGs) adopted by the United Nations, Hioki provides safe and stable products and services that streamline the construction of electric infrastructure while making it possible to solve complex power problems.
Market Challenges 1: Improving the Efficiency of Maintenance Work
The need for maintenance of electrical equipment is increasing, but the working population in many countries is decreasing. This has increased the demand for more efficient work. This need for more efficiency applies not only for each measurement task, but also to the overall efficiency of maintenance work.
Introduction of Solution Products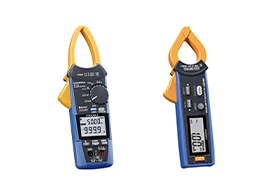 Slim-shaped clamp meters can easily measure complex wires and make field operations more efficient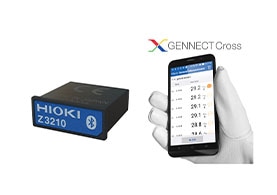 Reduce manual errors in measurement and easily create high-quality reports, with photographs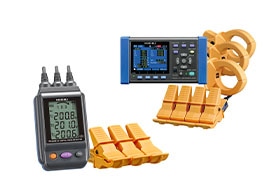 Safe and efficient tasks with proprietary non-contact voltage-measuring techniques
Market Challenges 2: Complexity of Power Problems
Problems caused by power sources have been on the rise in power supply systems that are ever-increasing in complexity due to expansion of electrical equipment in facilities and the introduction of renewable energy. In order to stably operate power, it is necessary to investigate the actual conditions of the power supply and to take countermeasures against these problems.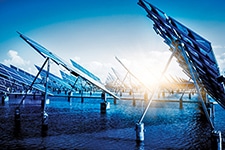 Introduction of Solution Products
Complex power supplies and their problems can be measured with one Power Quality Analyzer, where multiple devices would have been previously necessary. In addition, this device provides a marriage of the highest accuracy in its class with a large variety of electrical abnormalities that it can detect.
User-friendly trouble analysis with sophisticated analysis software (PQ ONE).
Easily perform remote monitoring of multi-point measurement for parameters such as power, humidity, temperature, etc. with an easy-to-use software (GENNECT One).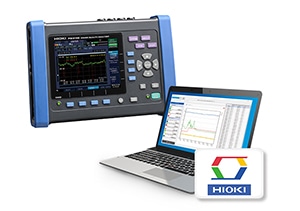 Noteworthy
Business Strategy
Learn More