News Oct. 24, 2022
Hioki Holds Press Conference Entitled "Helping Realize a Circular Economy for Batteries"
On Friday, October 14, Hioki hosted a press conference entitled "Helping Realize a Circular Economy for Batteries" at Hioki Hall of its Head Office.
At the event, which accommodated both in-person and online attendees, President Takahiro Okazawa described the initiatives and direction of Hioki's efforts to contribute to the battery lifecycle as a leading company in the area of battery measurement. He also described the results of specific initiatives targeting each stage of the battery life cycle, future plans, and the company's strengths in the field of battery measurement, among other topics. Executives and managers of various departments answered attendees' questions in an effort to deepen their understanding of Hioki's efforts to help realize a circular economy for batteries.
Going forward, Hioki will contribute to global decarbonization and the realization of a sustainable society by promoting a circular economy for batteries through battery measurement.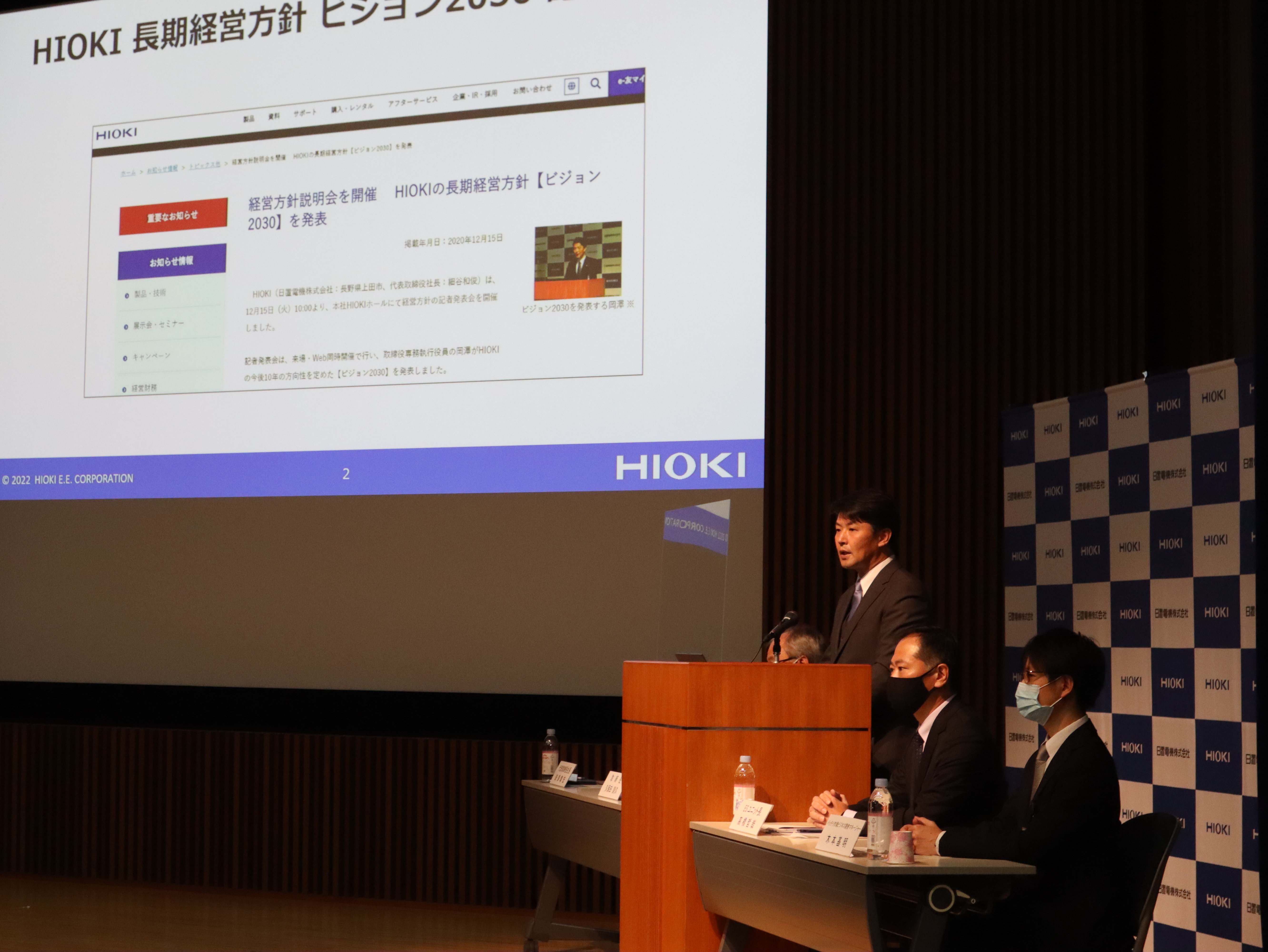 Press conference topics
- The battery lifecycle including recycling
- Hioki's battery measurement business as a drive towards realizing Hioki's Vision 2030