Product Apr. 02, 2019
PQ ONE Power Quality Analysis Software Updated to Support the New PQ3198 PQA and Deliver Additional Features
April 2, 2019 - Nagano, Japan
Hioki is pleased to announce that PQ ONE, the free Windows application for
Hioki Power Quality Analyzer
PQ3100
, has been updated to version 5.00 to deliver enhanced functionality, as well as compatibility to the new
Power Quality Analyzer PQ3198
.
The firmware will now offer:
1. Ability to analyze data captured by the new PQ3198 Power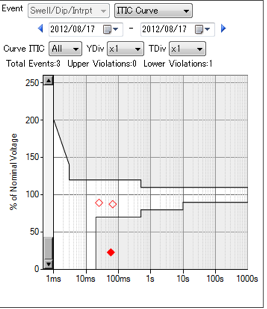 Quality Analyzer
2. Presentation of ITIC Curves
3. Analysis via presentation of high-order harmonic frequency data as graphs
4. Addition of MAX/MIN items to the statistics screen
5. Addition of the A-B cursor function to the event waveform and event trend data screens
6. Ability to save in PQDIF format
** Download
the latest version of PQ ONE
, including sample data
** Learn more about PQ ONE via the
Full Product Catalog
for the PQ3198 and PQ3100 Power Quality Analyzers
** Watch
Video
to see the basic functionality of PQ ONE with the PQ3100 Power Quality Analyzer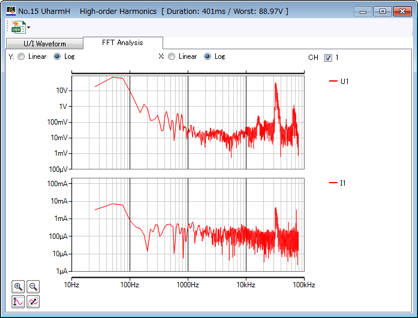 ---
About HIOKI
Established in 1935, HIOKI E.E. CORPORATION (TSE: 6866) has grown to become a world leader in providing consistent delivery of test and measuring instruments through advanced design, manufacturing, and sales and services. By offering over 200 main products characterized by safety and quality while meeting an expansive range of applications, we aim to contribute to the efficiency and value of our customers' work in research and development, production and electrical maintenance. HIOKI products and services are available around the world through our
extensive network
of subsidiaries and distributors. Information about HIOKI is available at www.hioki.com.