Corporate Jul. 28, 2016
Hioki Transforms the Future of Engineers and Launches Inaugural Mobile Showcase Vehicle – HiOptimus In Asia
Groundbreaking 25-foot HiOptimus will visit Thailand customers from 2nd week of August 2016

July 26, 2016 - Nagano, Japan
More than 80 years into the test and measuring instrument business, HIoki E.E Corporation launches its inaugural mobile showcase vehicle – HiOptimus in Asia. The 25-foot futuristic truck will showcase a large range of cutting edge innovations from HIOKI, such as power meters, wireless data loggers, component testers, just to name a few. Equipped with sophisticated simulators systems all in one package, HiOptimus offers a convenient training experience to the customers in the industry and community, right at their doorstep.
"We're thrilled to launch the iconic HiOptimus in Thailand," said Tomohiko Iizuka, Hioki Singapore Pte. Ltd.'s Thailand Representative Officer at the HiOptimus Official Launch held in Bangkok on July 22, 2016.  "And we can't wait to bring high quality test and measurement products which is Made in Japan close to our customers. They will be able to test and experience the extent and breadth of benefits from Hioki's wide range of products, through 10 different demonstrations in the mobile showcase vehicle."
The 10 demonstrations include:
    • Field Measuring Instruments
    • Power Quality Analyzer Simulator
    • Water Distribution Simulator
    • Safety Testing
    • Resistance Testing
    • LCR Testing
    • Variable Speed Drive Simulator
    • Battery Testing
    • HiOptimus DB Panel
    • Chamber
During the event, more than 100 customers and distributors from various industries witnessed the groundbreaking HiOptimus launch, and had an opportunity to be the first among many others to board the mobile showcase vehicle. They were also introduced to HIOKI's latest products launches, which include award winning AC/DC Clamp Meters
CM4371
and
CM4373
, Battery Tester
BT3554
and AC Clamp Meter
3280F
series through a creative product showcase presentation, modelled by Managing Director of Hioki Singapore's Toshihiko Tsuchiya and his team.
HiOptimus will hit the roads of Thailand from the second week of August. Customers can contact Hioki Singapore at
hioptimus@hioki.com.sg
or call +662 541 5257 to arrange a local visit.
Download more pictures here:
http://bit.ly/HiOptimus
Media Contact:
Kevin Soh
Senior Marketing Executive
HIOKI SINGAPORE PTE. LTD.
Tel: +65 6634 7816  Fax: +65 6634 7477
Mobile: +65 9297 0903
Email:
kevin@hioki.com.sg
---
About HIOKI
Established in 1935, HIOKI E.E. CORPORATION (TSE: 6866) has grown to become a world leader in providing consistent delivery of test and measuring  instruments through advanced design, manufacturing, and sales and services. By offering over 200 main products characterized by safety andquality while meeting an expansive range of applications, we aim to contribute to the efficiency and value  of our customers' work in research and development, production and electrical maintenance. HIOKI products and services are available around the world through our extensive network of subsidiaries and distributors. Information about HIOKI is available at www.hioki.com.
For more information, please contact
os-com@hioki.co.jp
.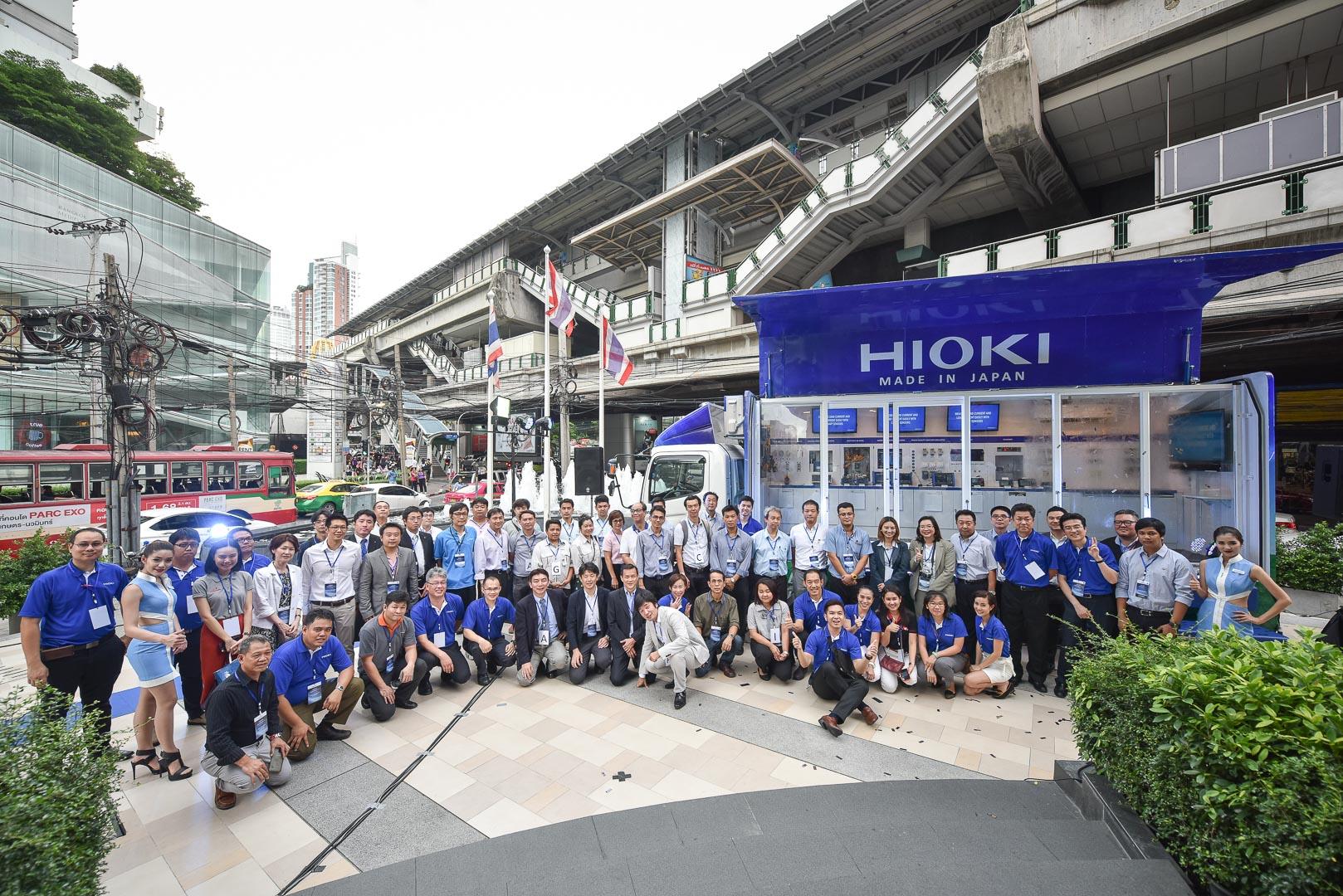 25-foot HiOptimus Official Launch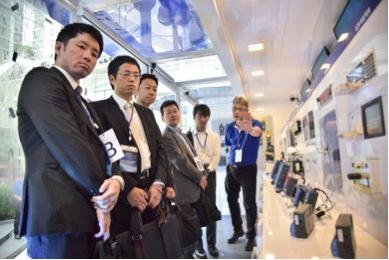 HiOptimus Tour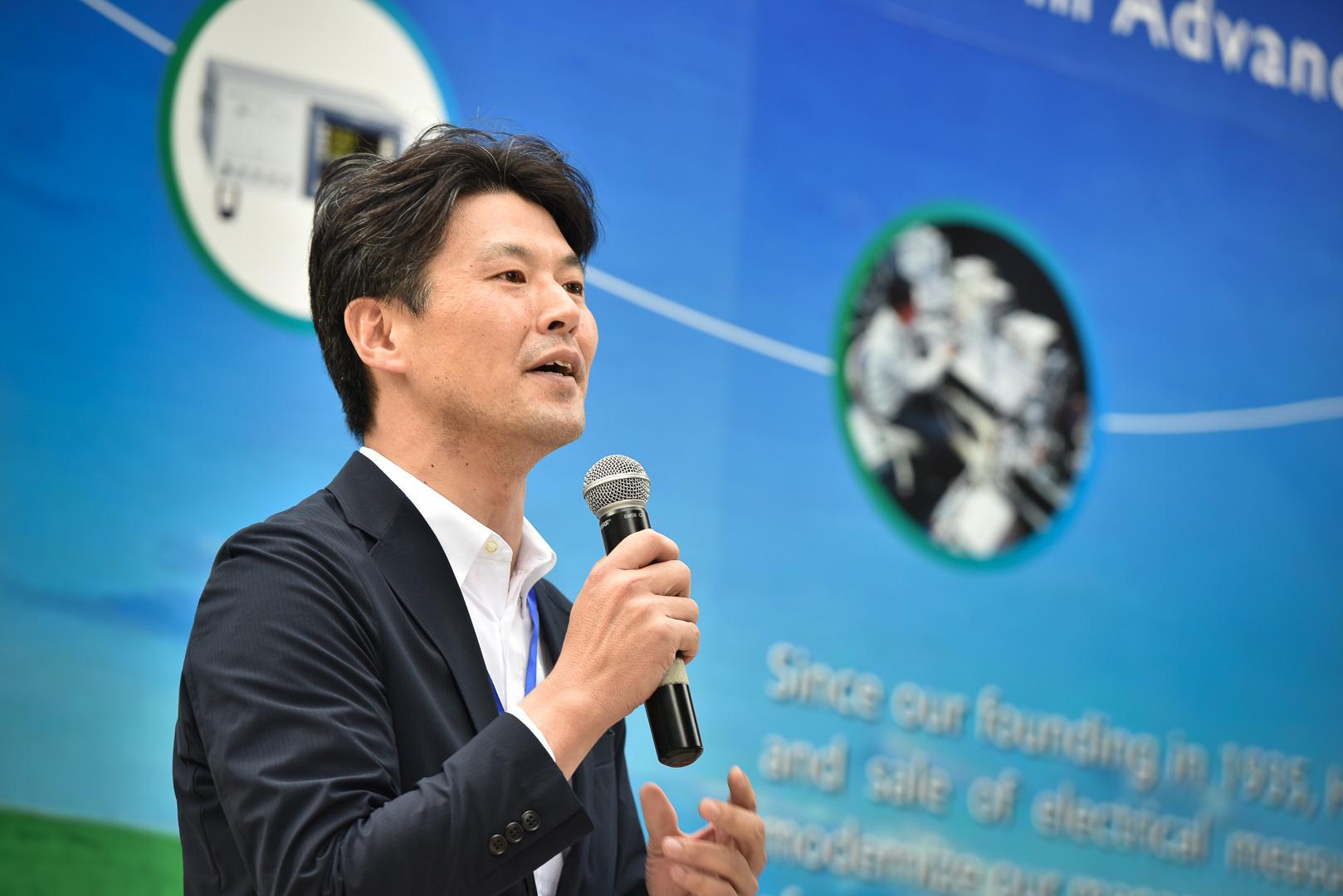 Hioki Sales Director Takahiro Okazawa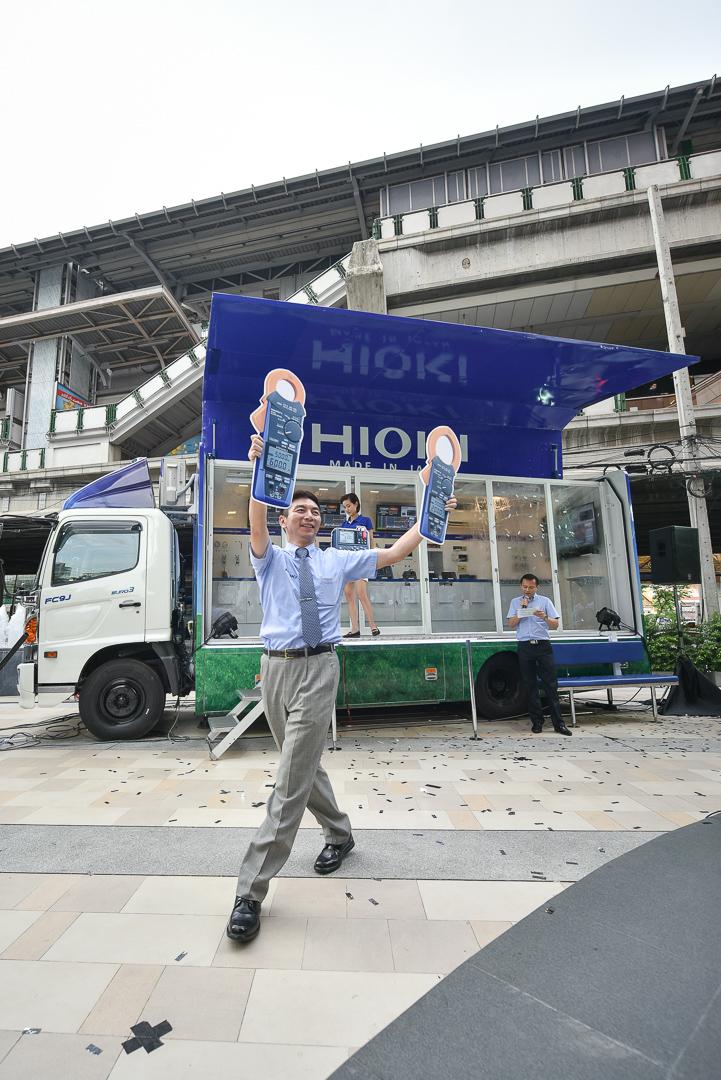 Hioki Singapore's Managing Director Toshihiko Tsuchiya