Clamp On Power Logger PW3360 Series Now Offers FTP Data Upload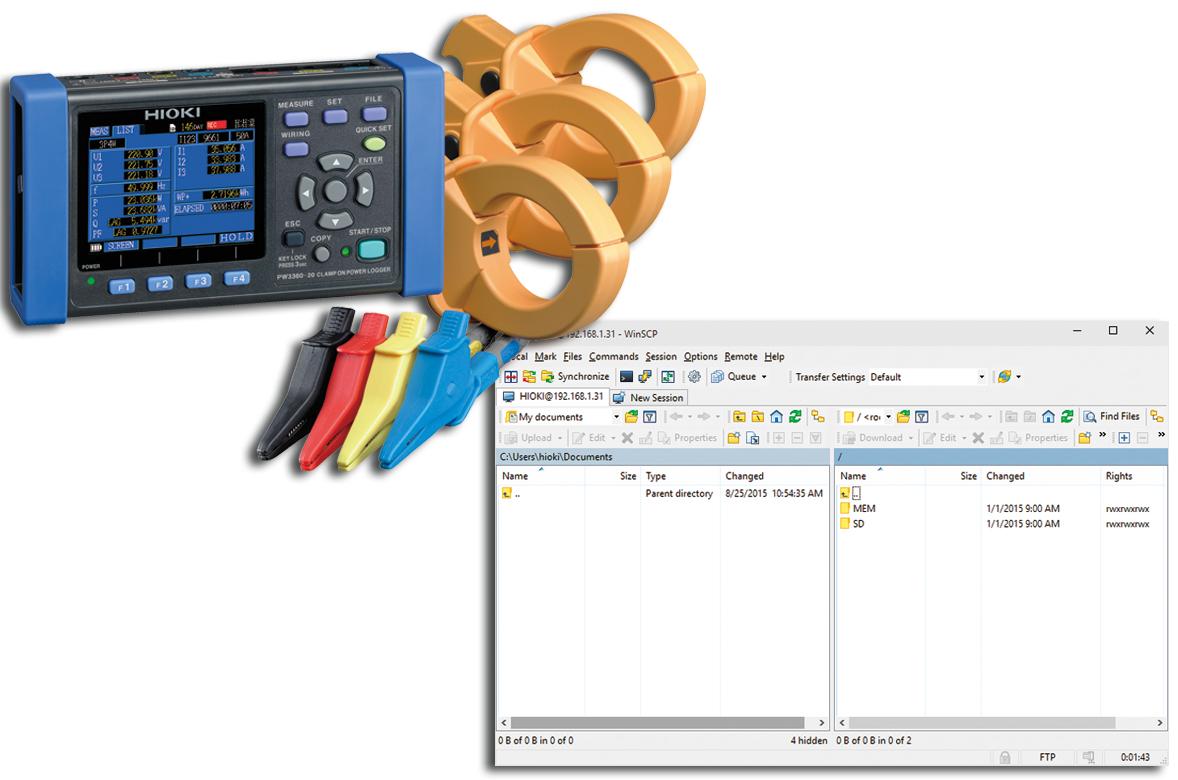 Transfer files via FTP Server Function
November 29, 2018 - Nagano, Japan

Hioki is pleased to announce that the new firmware (version 3.20) of the Clamp On Power Logger
PW3360-20
and
PW3360-21
now supports FTP data upload to a networked PC. With this function, data files from the PW3360's SD memory card or internal memory can be transferred to a computer within the network to facilitate even easier analysis and management of important energy data.
In addition the new FTP Server Function, the new firmware will also provide:
1. Compatibility to
GENNECT Cross for Windows
, a free PC application to view, analyze and monitor logger data in real time
2. Korean language support.
The firmware also fixes some minor bugs such as incorrectly displayed text in languages other than English and Japanese.
Download the latest firmware version 3.20 here:
http://bit.ly/2rc8Bnm
---
About HIOKI

Established in 1935, HIOKI E.E. CORPORATION (TSE: 6866) has grown to become a world leader in providing consistent delivery of test and measuring instruments through advanced design, manufacturing, and sales and services. By offering over 200 main products characterized by safety and quality while meeting an expansive range of applications, we aim to contribute to the efficiency and value of our customers' work in research and development, production and electrical maintenance. HIOKI products and services are available around the world through our extensive network of subsidiaries and distributors. Information about HIOKI is available at www.hioki.com.