News Dec. 12, 2022
New Website Launch
Hioki is pleased to announce the launch of the new websites in the following languages to convey accurate and useful information to each region.
Note:

Some of the content is supported only in English.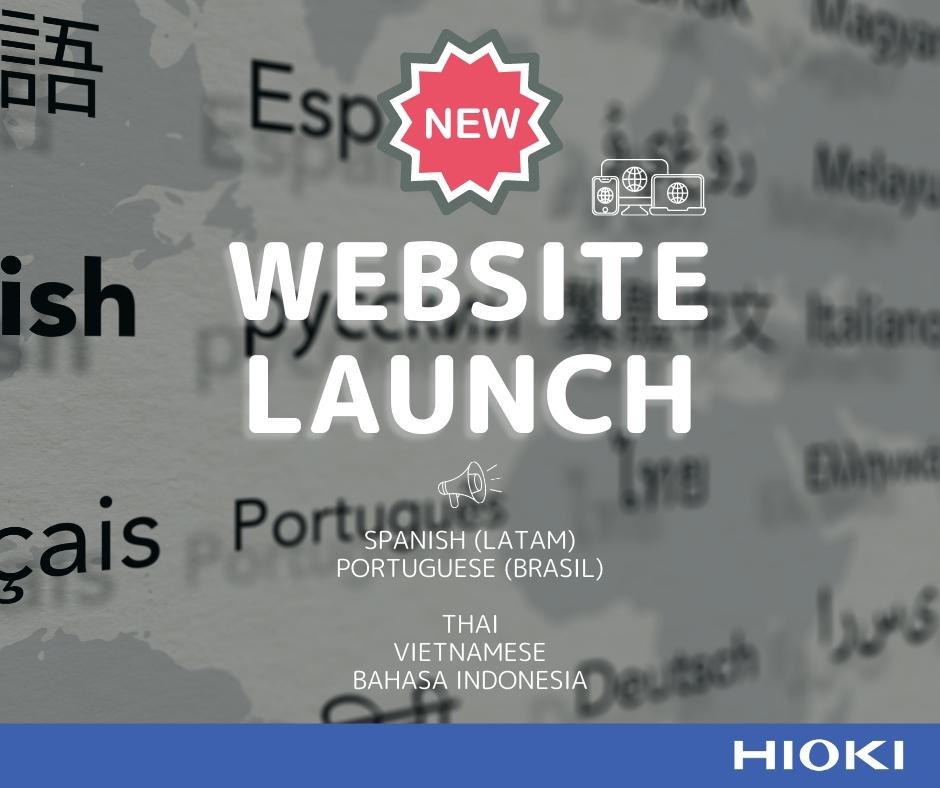 For other regions worldwide, please access our Global Products & Services website.
About HIOKI
Established in 1935, HIOKI E.E. CORPORATION (TSE: 6866) has grown to become a world leader in providing consistent delivery of test and measuring instruments through advanced design, manufacturing, and sales and services. By offering over 200 main products characterized by safety and quality while meeting an expansive range of applications, we aim to contribute to the efficiency and value of our customers' work in research and development, production and electrical maintenance. Hioki products and services are available around the world through our extensive network of subsidiaries and distributors. For more information, visit us at www.hioki.com.