Corporate Aug. 23, 2016
Hioki Innovation Center Wins New Office Promotion Award
Hioki Innovation Center Wins New Office Promotion Award with Creative Office Award at the Nikkei 29th "Best of New Offices" Awards


August 20, 2016 - Nagano, Japan
Hioki is pleased to announce that the recently built Hioki Innovation Center has received the New Office Promotion Award including the Creative Office Award at the 29th "Best of New Offices" Awards, which were hosted by Nikkei Inc. and the
New Office Promotion Association
.
The "Best of New Offices" Awards are dedicated to promoting new approaches to office design by recognizing office spaces that embody originality and creativity.
Out of this year's 125 applicants, 16 were chosen to receive a New Office Promotion Award. Three of those recipients were also chosen to receive a Creative Office Award.
Surrounded by the verdant environment of Hioki Forest Hills, the Hioki Innovation Center was completed in March 2015 and began operations two months later in May. By bringing all the company's engineers—about 270 employees—together in a single workplace and encouraging continuous exchange and interaction, the facility provides a research and development environment that promotes the development of new products that are as unique as they are advanced. It also offers some of the most sophisticated testing equipment in the world, including an anechoic chamber, clean room, reliability testing center, and drop and vibration testing systems. The building's environmental features include rooftop solar panels and a structure that effectively incorporates natural light, while ventilation windows make use of the natural energy of wind so that the facility does not have to depend exclusively on a mechanical air-conditioning system.
As Hioki strives to create new products that will satisfy customers through the Hioki Innovation Center, the company will draw encouragement from this award that recognizes the creative and innovative features of the facility.
Overview of the Hioki Innovation Center
1. Address: 81 Koizumi, Ueda-shi, Nagano (at Hioki's Head Office campus)
2. Structure: Three-story steel construction with vibration-damping structure
3. Size: 110 m (north/south) by 36 m (east/west) by 17 m (high)
4. Total floor space: About 10,000 m2
---
About HIOKI
Established in 1935, HIOKI E.E. CORPORATION (TSE: 6866) has grown to become a world leader in providing consistent delivery of test and measuring  instruments through advanced design, manufacturing, and sales and services. By offering over 200 main products characterized by safety andquality while meeting an expansive range of applications, we aim to contribute to the efficiency and value of our customers' work in research and development, production and electrical maintenance. HIOKI products and services are available around the world through our extensive network of subsidiaries and distributors. Information about HIOKI is available at www.hioki.com.
For more information, please contact
os-com@hioki.co.jp
.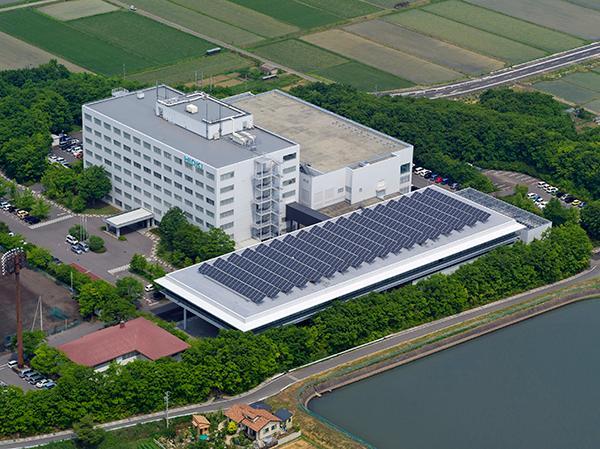 Hioki Innovation Center (front)
Campus surrounded by lush forests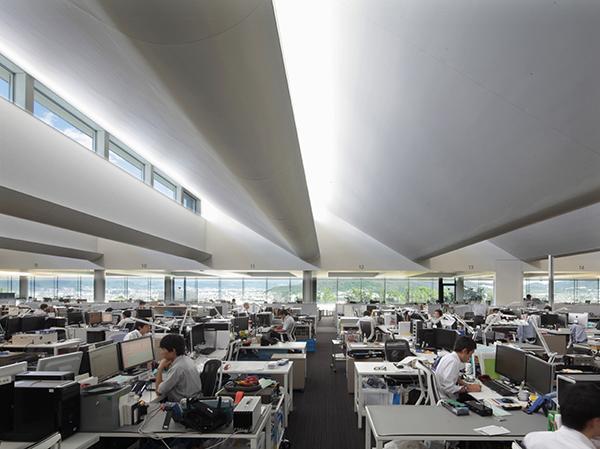 No walls encourage maximum interaction
Meeting spaces surroundd by nature