Evaluate the Uniformity of Films Coated on Plate Glass
The surface resistance of films coated on plate glass can be measured using a double ring electrode.
Highlights
Just put the double ring electrode on the measurement object and the surface resistance can be measured. Up to now, a measurement sample in the specified size must be cut out of the glass of a mobile device or smart phone to measure the surface resistance, but the SM9001 Surface/Volume Resistance Measurement Electrode and the SM-8220 Super Megohm Meter enable performing measurement without the need to cut out the measurement sample, so the uniformity of the surface coated film can be evaluated easily.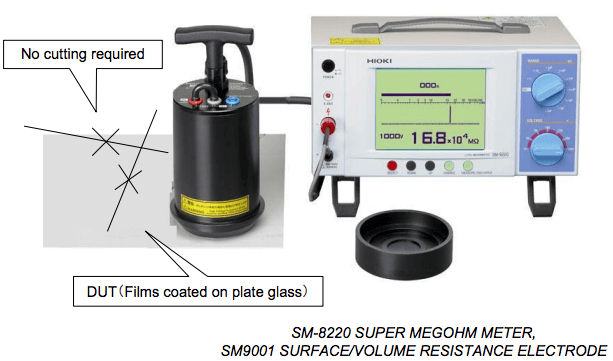 Related Products List