Product Apr. 17, 2009
Hioki's Head Office Plant Receives 2009 Prime Minister's Award for Distinguished Service in Greenification
April 17, 2009 - Nagano, Japan
Hioki is pleased to announce that it has received the 2009 Prime Minister's Award for Distinguished Service in Greenification. The award was presented at the Parliamentary Museum in the presence of Their Majesties the Emperor and Empress of Japan.
The Prime Minister's Award for Distinguished Service in Greenification is bestowed upon individuals and organizations with a record of distinguished service in afforestation activities by the Green Campaign Council of the Prime Minister's Office. Chaired by the Minister of Agriculture, Forestry and Fisheries, the Council, which was formed in 1983, consists of representatives of seven government ministries and the Cabinet Office. This year, the award was granted to a total of 13 individuals, groups, schools, and local public organizations, including Hioki, which was recommended by the Ministry of Economy, Trade and Industry.
Hioki was selected in recognition of a number of initiatives.
One was its long-running tree-planting program in the area around its Head Office Plant. In 1988, all of Hioki's employees came together to plant about 60,000 potted seedlings at the site of its new Head Office to offset environmental damage that would be caused by the construction project and relocation. The program has continued each year since, and today Hioki manages a green belt of about 52,000 square meters that are home to 80,000 trees as well as a number of environmental facilities.
The award also recognizes the activities of Hioki's Local Afforestation Program, which is dedicated to creating a rich, verdant environment in collaboration with the surrounding community. Hioki's tree-planting activities extend to local schools and public facilities, and some 6,000 people have participated in the planting of 43,600 trees at a total of 16 locations since 1995. Additionally, the company established the Hioki Scholarship and Greening Foundation in 2005 with the goal of contributing to the development of the local community through scholarships and tree-planting activities. Since that time, the organization's tree-planting program has expanded to encompass all of Nagano Prefecture.
To deepen exchanges with local residents and live up to expectations that it act as a good corporate citizen, Hioki supports youth baseball programs by making the baseball field at the site available for team use. The company also hosts the Hioki Festival, an event planned and orchestrated by employees, every September, when it similarly opens its campus to the public.


Attendance at the Hioki Festival, which brings together the company and surrounding community, has been rising with each passing year, and the award also recognized the festival's contribution as an event that is enjoyable for both employees and local residents.
Hioki will draw encouragement from this award as it continues its greenification program in the future.
■Reference information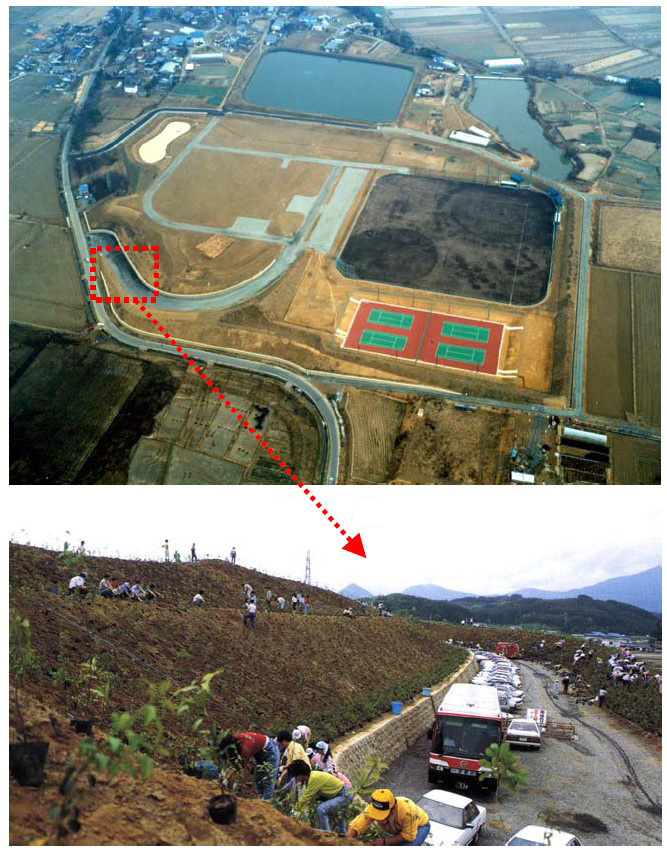 Construction site of the future Head Office Plant in 1987
Construction site of the future Head Office Plant in 1988 and all-hands tree-planting activities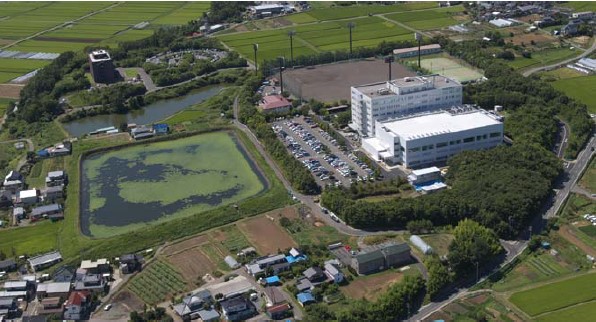 Head Office Plant in the summer of 2008
Right background: Building A
Right foreground: Building B (completed in August 2006)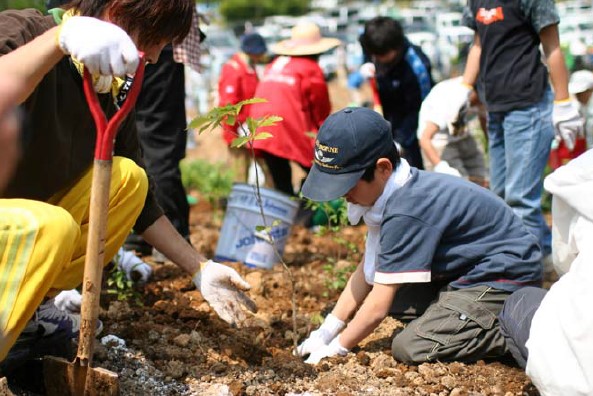 Local Afforestation Program
Tree-planting activities at a festival in the city of Chikuma in 2008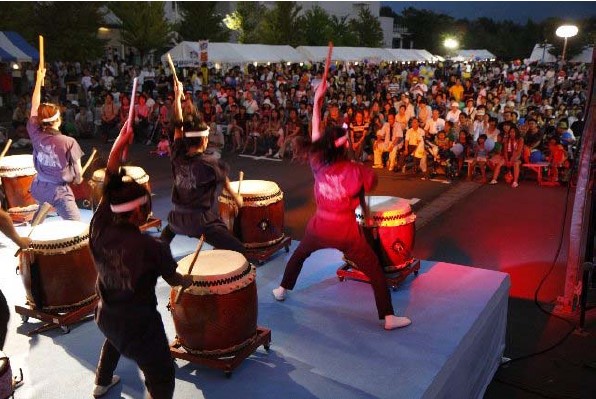 2008 Hioki Festival
Taiko drum performance by a civic group from the village of Aoki
------------------------------------------------------------------------------------------------------------
About HIOKI
Established in 1935, HIOKI E.E. CORPORATION (TSE: 6866) has grown to become a world leader in providing consistent delivery of test and measuring instruments through advanced design, manufacturing, and sales and services. By offering over 200 main products characterized by safety and quality while meeting an expansive range of applications, we aim to contribute to the efficiency and value of our customers' work in research and development, production and electrical maintenance. HIOKI products and services are available around the world through our extensive network of subsidiaries and distributors. Information about HIOKI is available at www.hioki.com.
For more information, please contact: os-com@hioki.co.jp