Product Jun. 21, 2019
Hioki Honored at JECA Fair 2019 Product Competition
Hioki is pleased to announce that the AC/DC Clamp Meter CM4376 received an honorable mention at the JECA (Japan Electrical Construction Association) Fair 2019.
June 20, 2019 - Nagano, Japan
Regular maintenance and management are essential in order to keep electrical equipment operating properly in buildings and manufacturing plants. Clamp meters make it easy to measure current simply by clamping the jaws of the instrument around the cable being measured, and as a result they have entered into wide use in maintenance management applications. Distribution panels have been shrinking in recent years, with the result that the wires inside them are packed closer together. Less space between adjacent cables makes it harder for technicians to do their jobs. 
The
CM4376 AC/DC Clamp Meter
, which is designed to be more easily clamped around wires, has the thinnest sensor in the industry at 9.5 mm, allowing it to be applied to wires that are surrounded by just 13 mm of space. This capability makes it possible to measure currents at a point directly underneath circuit breakers—a task that was impossible with its predecessor—and significantly boosts work efficiency when making such measurements. Additionally, the sensor can be paired with GENNECT Cross, a free smartphone app whose waveform display and logging functionality boost convenience by allowing users to visualize current.
At the fair's product competition, the CM4376 was praised by measurement professionals for delivering improved performance, work safety, and peace of mind.
Hioki will take encouragement from this accolade as it continues to provide unique products from the customer's perspective.
■JECA FAIR (Japan Electrical Construction Association)
The JECA Fair, which is hosted by the Japan Electrical Construction Association and sponsored by entities including the Ministry of Land, Infrastructure, Transport and Tourism; the Ministry of Economy, Trade and Industry; and the Ministry of the Environment, is the largest electrical equipment tradeshow held in Japan. The event, which brought together people from throughout the industry for the 67th time in 2019, alternates between Tokyo and Osaka.
The CM4376 is the 9th Hioki product to be recognized at the JECA Fair since the 44th fair in 1996.
---
About HIOKI
Established in 1935, HIOKI E.E. CORPORATION (TSE: 6866) has grown to become a world leader in providing consistent delivery of test and measuring instruments through advanced design, manufacturing, and sales and services. By offering over 200 main products characterized by safety and quality while meeting an expansive range of applications, we aim to contribute to the efficiency and value of our customers' work in research and development, production and electrical maintenance. HIOKI products and services are available around the world through our extensive network of subsidiaries and distributors. Information about HIOKI is available at www.hioki.com.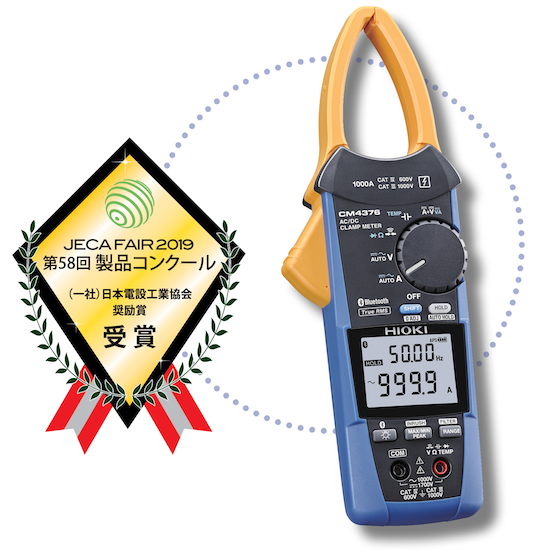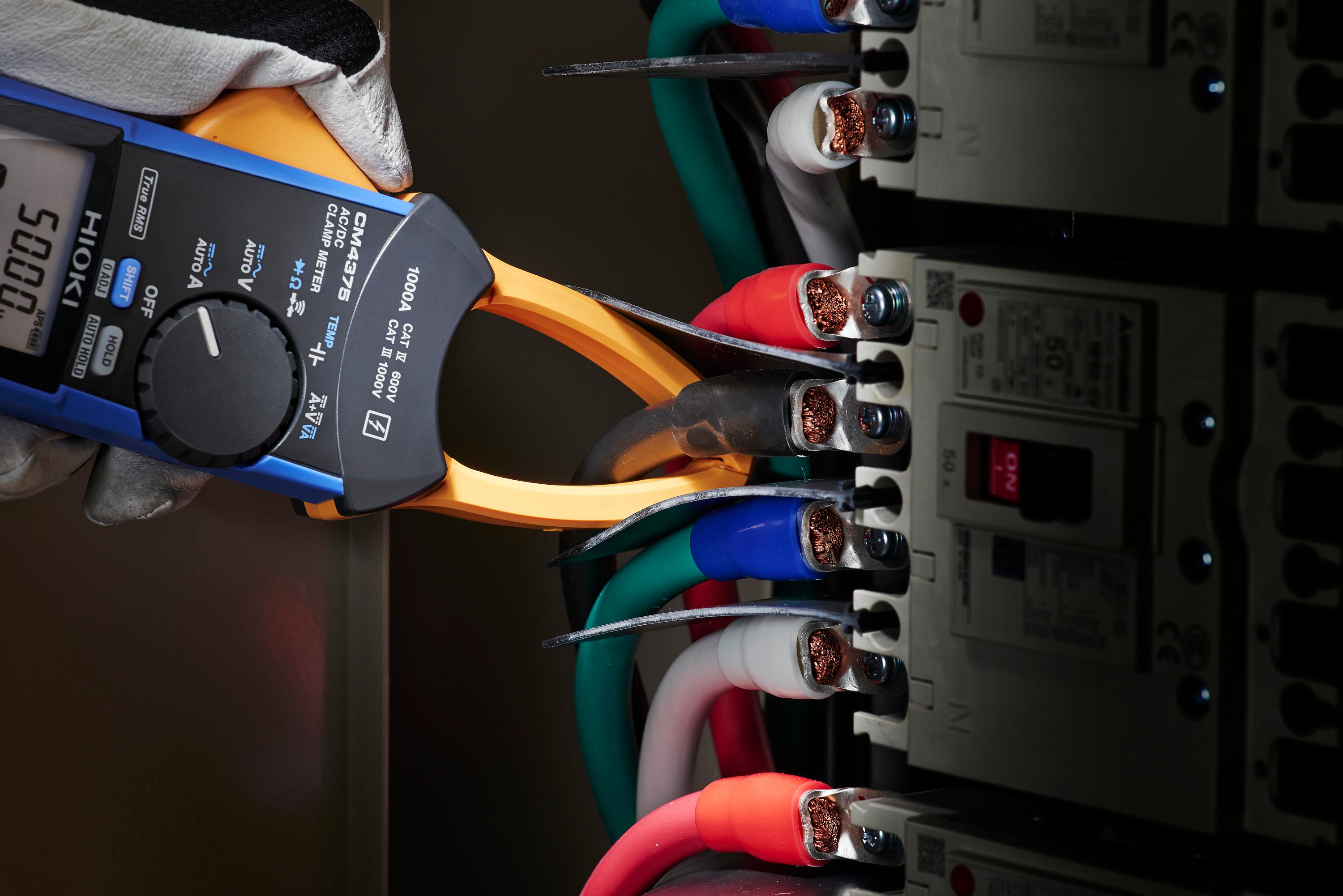 Thin jaws get into the tightest spots