Product Apr. 24, 2018
Hioki Launches Battery HiTester BT3564
Instrument Measures Battery Voltages Up to 1000 V


April 16, 2018 - Nagano, Japan
Hioki is happy to announce the launch of the Battery HiTester BT3564, which is ideally suited for use in shipping and acceptance inspections of devices such as increasingly high-voltage battery packs for electric vehicles (EVs) and plug-in hybrid vehicles (PHEVs) as well as residential storage batteries.
The instrument, which has a maximum input voltage of 1000 V, can simultaneously measure internal resistance and battery voltage.
DEVELOPMENT BACKGROUND
Recent efforts by governments around the world to strengthen environmental regulations are spurring the electrification of automobiles in the form of EVs and PHEVs and, relatedly, the production of batteries such as the lithium-ion batteries for EVs. The need to boost battery output to provide extended range while simultaneously limiting increases in vehicle weight has made it necessary to increase battery voltage.
The previous battery tester was limited in its ability to adequately accommodate these increasingly high-voltage measurement targets; thus, Hioki developed the BT3564 to resolve that issue.
BT3564 FEATURES
1. Ability to measure battery voltages of up to 1000 V
The previous Hioki battery tester for this application (BT3563) had a maximum input voltage of 300 V. Hioki is providing a maximum input voltage to 1000 V in the BT3564 to enable customers to measure the internal resistance of increasingly high-voltage EV battery packs.
2. Spark discharge reduction function for safe measurement
As voltages increase, spark discharge during measurement become more likely, creating a significant risk for workers. The BT3564 reduces the likelihood of spark discharge by limiting the current that flows when the measurement probes make contact with the battery pack's terminals.
3. Newly designed 1000 V probes for easy measurement
Hioki designed new pin-shaped probes that can measure 1000 V (separate optional product). High-voltage battery packs have terminals that are less accessible in order to comply with safety standards, making them difficult to measure with conventional probe designs. Thanks to longer tips, these probes facilitates more reliable measurement.
More information
---
About HIOKI
Established in 1935, HIOKI E.E. CORPORATION (TSE: 6866) has grown to become a world leader in providing consistent delivery of test and measuring instruments through advanced design, manufacturing, and sales and services. By offering over 200 main products characterized by safety and quality while meeting an expansive range of applications, we aim to contribute to the efficiency and value of our customers' work in research and development, production and electrical maintenance. HIOKI products and services are available around the world through our extensive network of subsidiaries and distributors. Information about HIOKI is available at www.hioki.com.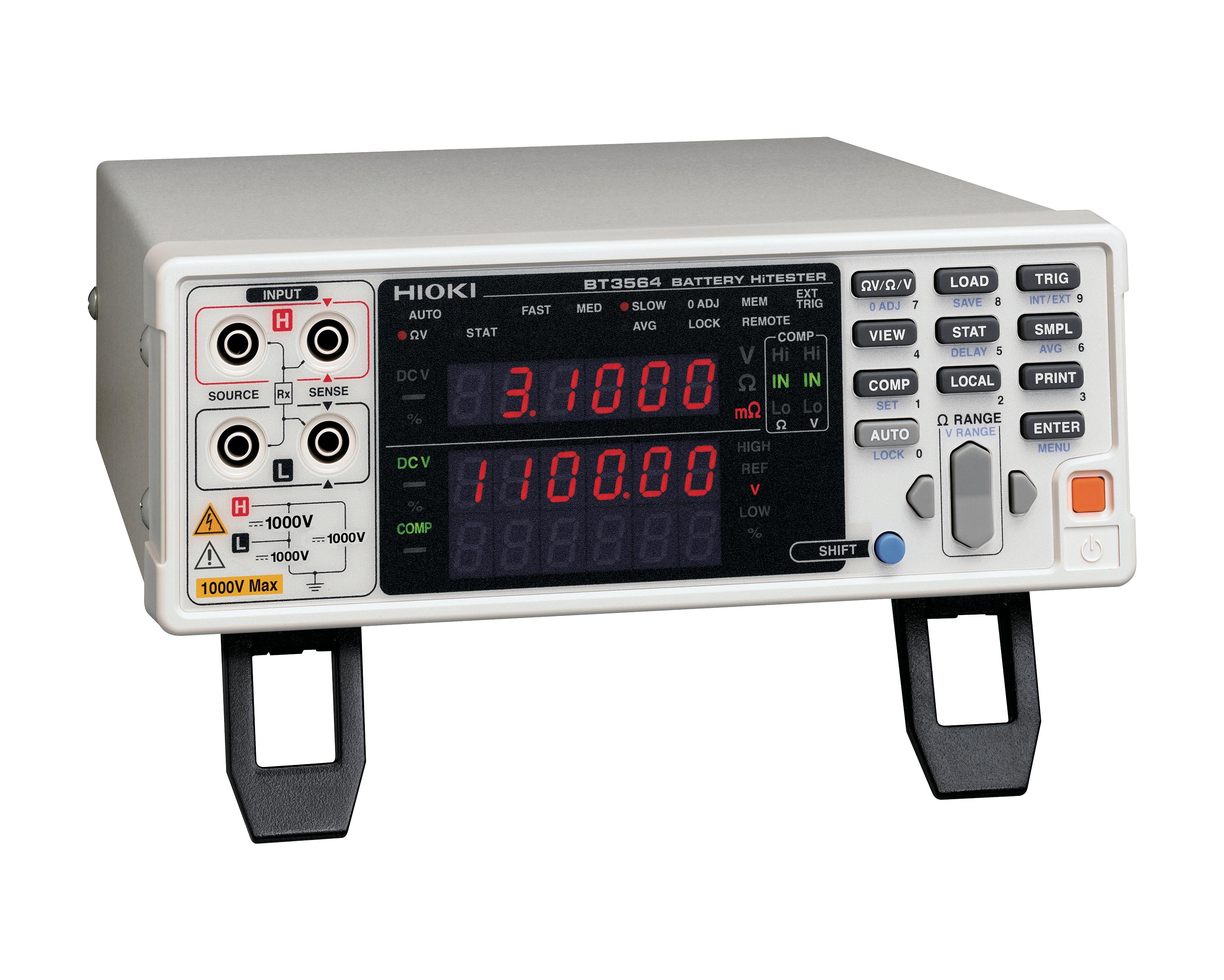 Hioki Battery HiTester BT3564