Product Jul. 04, 2014
Hioki Honored in JECA Fair 2014 Product Contest
Clamp On Power Logger PW3365 wins Minister Prize of Land, Infrastructure, Transport and Tourism


Hioki is pleased to announce that its Clamp On Power Logger PW3365 received the Minister Prize of Land, Infrastructure, Transport and Tourism at the JECA (Japan Electrical Construction Association) Fair 2014.
Efforts by a broad spectrum of companies to save energy are creating new opportunities for measuring power consumption, but such measurement work is being increasingly carried out by workers who lack adequate knowledge and experience.
Clamp-style power meters have entered into widespread use in the field of power measurement. These instruments already had the ability to measure current using clamp-on sensors, allowing measurements to be made safely from outside insulated wires. However, operators have typically had to connect clips to the metal terminals of circuit-breakers or other components in order to measure voltage. This approach poses the risk of a short-circuit if the technician mistakenly allows one of the metal clips to come into contact with the adjacent metal terminal as well as the risk of electric shock if he or she inadvertently touches an exposed metal conductor.
In response to the needs of customers who wish to measure power more safely, Hioki developed the world's first sensor to allow operators to measure voltage safely and accurately simply by clamping a sensor around an insulated wire.
Hioki believes that the PW3365's success in the JECA Fair 2014 Product Contest derives from the dramatically improved safety and convenience it brings to power measurement.
Hioki will take encouragement from this accolade as it continues to provide unique products from the customer's perspective.
====================================================

About HIOKI
Established in 1935, HIOKI E.E. CORPORATION (TSE: 6866) has grown to become a world leader in providing consistent delivery of test and measuring instruments through advanced design, manufacturing, and sales and services. By offering over 200 main products characterized by safety and quality while meeting an expansive range of applications, we aim to contribute to the efficiency and value of our customers' work in research and development, production and electrical maintenance. HIOKI products and services are available around the world through our extensive network of subsidiaries and distributors. Information about HIOKI is available at
www.hioki.com
.
For more information, please contact:
os-com@hioki.co.jp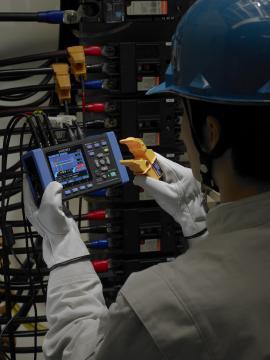 Hioki PW3365 Clamp On Power Logger Delivers Ultimate Safety