Measure the Efficiency of Quick Chargers for Electric Vehicles (EVs)
The high-accuracy and portability of the PW3390 Power Analyzer makes it the ideal tool to measure the efficiency of quick chargers for EVs in the field.
With the increasing focus on electric vehicles from the perspective of environmental protection, the energy consumption efficiency of quick chargers is an important measurement and evaluation criteria that is indispensable for driving the advancement of electric vehicles.
A single POWER ANALYZER PW3390 can measure the three-phase 200 V AC input line and 500 V DC output line of a quick charger simultaneously.  Choose from a full line-up of
high-accuracy pull-through CT sensors
for current input to minimize noise and loss compared to traditional shunt resistors.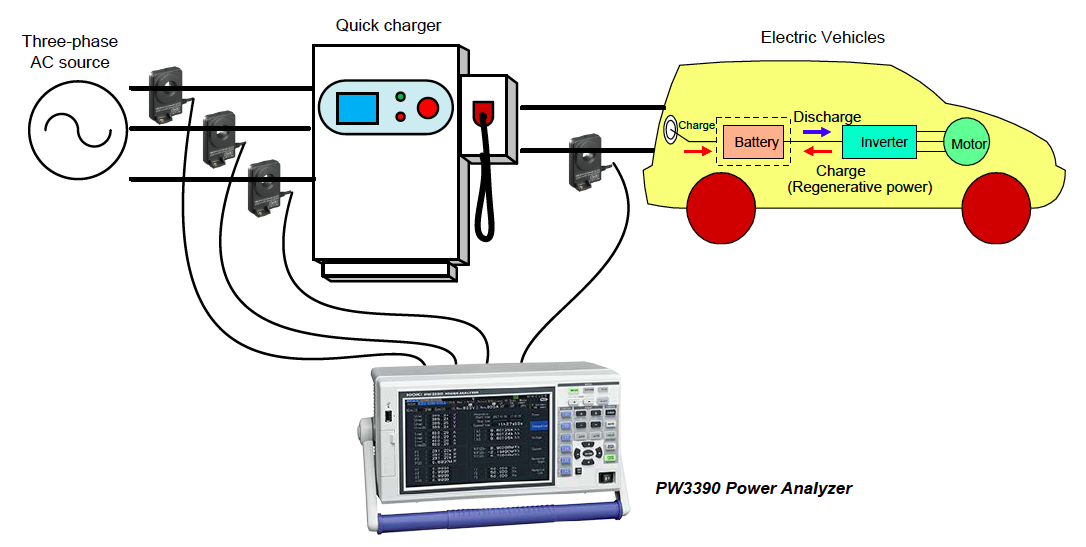 Related Products List