Research and Development
Pooling engineers' brainpower to create internationally successful products
Basic technology development and product development
At HIOKI, two departments are responsible for R&D: the Research & Development Department, which oversees development of basic technologies, and the Engineering Department, which oversees product development and design. About 10% of all engineers belong to the Research & Development Department, where they conduct R&D work focusing on sensing technologies, electrochemical measurement technologies, and data analysis technologies that will be needed in order to design the products of the future. Over the years, the department has created a range of proprietary HIOKI technologies, including the world's first non-metallic contact voltage measurement technology, high-frequency measurement technology, laser light measurement technology, and micron-level probing technology.
Meanwhile, the Engineering Department builds products around the elemental technologies created by the Research & Development Department and commercializes them by designing circuits, hardware, and software. Reflecting their commitment to solving customer issues with measurement technologies, our engineers value communication with customers, and they strive to adopt the customer's perspective as they create products by going beyond measurement functionality to take into consideration safety, design, and other factors.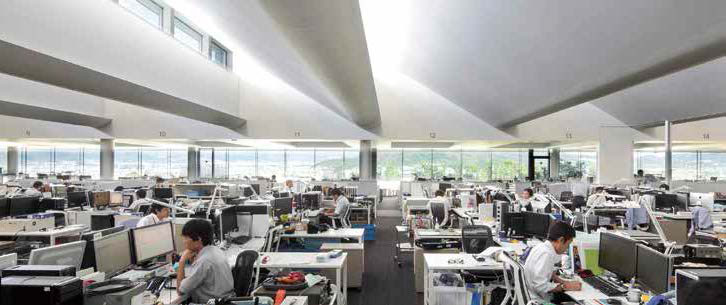 New product development through concurrent engineering
Concurrent Engineering


HIOKI takes a companywide, cross-cutting organizational approach to new product development and design based on concurrent engineering teams that bring together engineering, manufacturing, sales, and quality assurance coordinators for each product. Anybody can propose a new product, and the team leader is granted a significant amount of decisionmaking authority. By breaking down organizational walls so that employees can work together more effectively, this approach facilitates the development of high-quality products in a short period of time.
Protecting proprietary technologies with patents
HIOKI actively protects its engineers' inventions by patenting them as service inventions, helping to differentiate itself from competitors and develop one-of-akind products. We have been working to patent more advanced technologies in recent years in an effort to develop an even more exceptional patent portfolio
Improving developers' skills
HIOKI engineers working to optimize product enclosure design are encouraged to take the Three-dimensional Design Proficiency Examination in order to improve their skills, increase design quality, and speed up the design delivery process. The test, which comprises a comprehensive evaluation of the knowledge needed for three-dimensional design, has played a major role in increasing designers' skills.

As of 2016, 20 of the 35 engineers who achieved exceptional scores on the test in Japan were HIOKI employees.
Concepts realized through design
The MR8875 Memory HiCorder,
recipient of a 2012 Good Design Award

Measuring instruments that give proper shape to product concepts not only excel in functionality, but also reflect engineers' careful consideration of an extensive array of factors, including user experience and safety as well as beauty of shape. At HIOKI, we emphasize design as it relates to all of these elements, and our designers contribute actively to the development process, starting during the initial product planning stage.
Two products receive the 2016 iF Product Design Award
Two HIOKI product lines, the AC/DC Current Probe CT684x series and the AC/DC Clamp Meter CM437x series, received the 2016 iF Product Design Award. The accolade, which has become of the world's most prestigious design awards since its launch in Germany during the 1950s, is conferred by iF International Forum Design.
The CT684x series of current sensors (consisting of the CT6841, CT6843, and CT6844), which are designed to meet measurement needs in the development of products such as electric vehicles, can measure current at high accuracy across a broad range of temperatures. The CM437x series of durable clamp-on meters (including the CM4371 and the CM4373), which were developed to enable professionals to do their jobs more quickly, has been improved to enable measurement of AC and DC currents under harsh environmental conditions.
Concepts realized through design
Two products receive the 2016 iF Product Design Award
| | | |
| --- | --- | --- |
| CM4371 series | CT6841 series | |
HIOKI Innovation Center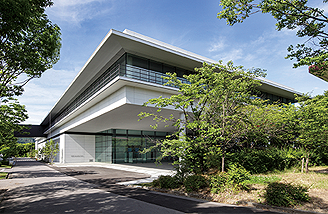 A platform to the future
The HIOKI Innovation Center was created to serve as a platform to a future where people and information gather so that innovation can arise from natural interactions, giving rise to new value for customers.
The Center brings together HIOKI's engineers, about 300 strong, in a floor plan measuring 108 meters by 36 meters. Underneath this three-story workplace, which is integrated seamlessly into its natural setting,are housed a range of laboratories and development facilities.
* The Center received the FY2016 29th Nikkei New Office Award (New Office Promotion Award [Creative Office Award]).
Clean room

We use the Center's clean room to develop and manufacture proprietary Hall elements for use in our high-sensitivity current sensors.
Anechoic chamber

The Center includes a worldclass EMC testing facility in the form of a 3-meter anechoic chamber that complies with international standards. The chamber includes a 3-meter turntable and can be used to test large products weighing up to 3 tons.
Reliability testing center

We also built new standard rooms for JCSS calibration (ISO/IEC 17025) and general calibration use. These five adjoining spaces, which consist of constant-temperature/constant-humidity rooms and standard testing rooms, can also be used to carry out environmental testing at low-humidity conditions of 10% RH at 30°C.
Drop testing system, Vibration testing system

We subject products to vibration testing and drop and impact testing in order to improve their reliability. We ensure a high level of quality by conducting these tests at destructive levels of vibration and drop heights in circumstances that mirror assumed conditions of use.
Simulation

Before designs reach the prototype stage, HIOKI engineers use various analytical software packages to conduct simulations, including thermo-fluid analysis, electromagnetic field analysis,and structural analysis, in order to validate functionality and performance.
These techniques play a useful role by allowing us to visualize phenomena that ordinarily are invisible so that we can optimize product designs.
3D printers

HIOKI engineers use several types of 3D printers to study design concepts and validate designs. This technology helps us develop high-quality products more quickly.