Development and Evaluation of Electric Vehicle (EV) Quick Chargers
Record the output voltage, current, and control signal of an EV quick charger simultaneously and conduct operational evaluation tests.
With increasing focus on electric vehicles from the perspective of environmental protection and the optimization of energy sources, the energy consumption efficiency of quick chargers (also known as DCQC or DC quick chargers) is an important measurement and evaluation criteria that is indispensable for the advancement of electric vehicles in society.  In an electric vehicle (EV), the electronic control unit (ECU) specifies the optimal charging current depending on the battery conditions and provides commands to the quick charger to deliver the correct amount of DC power.  Because various signals come into play when determining the right amount of supply, the ability to measure all signals at the same time to determine proper operation and signal integrity is critical for the development and evaluation of quick chargers.
Learn how the MR8875 and powerful options can assist in this application.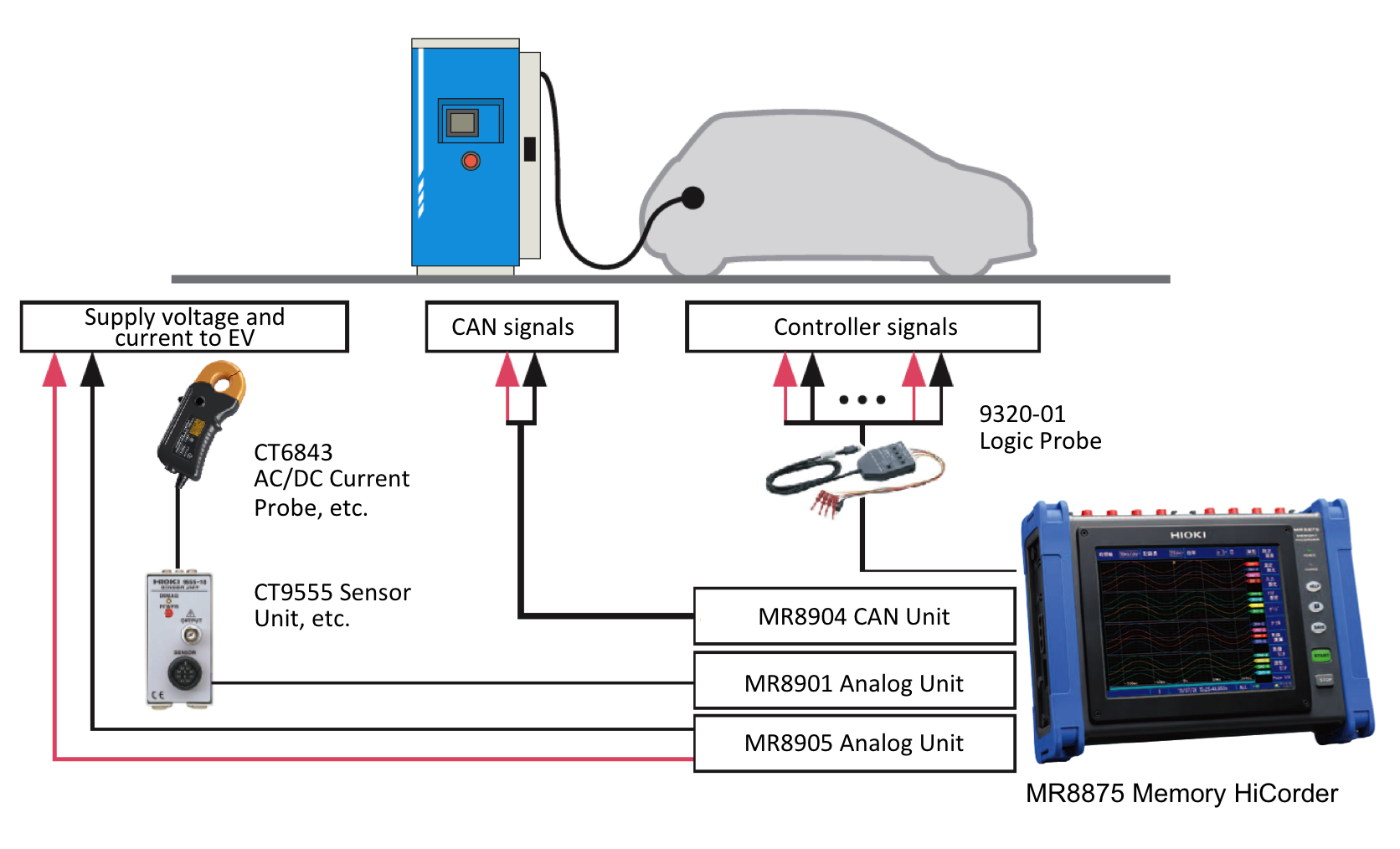 Related Products List