Reviewing PC Standby Power to Save Energy
PCs are left on even when employees leave their desks for lunch and meetings.
The HIOKI Clamp-On Power LOGGER captures real-time conditions to enable review of power-saving settings in order to modify PC configurations to save energy.
Highlights
Measuring power consumption trends lets you measure consumed power of PCs.
Energy-saving effectiveness can then be verified from power trend data collected after taking energy-saving measures.

Measurement data
This shows PC power consumption before and after countermeasures. Countermeasures include enabling PC standby settings to reduce power consumption during lunch time.
This graph shows power measurements at the UPS with nine PCs connected.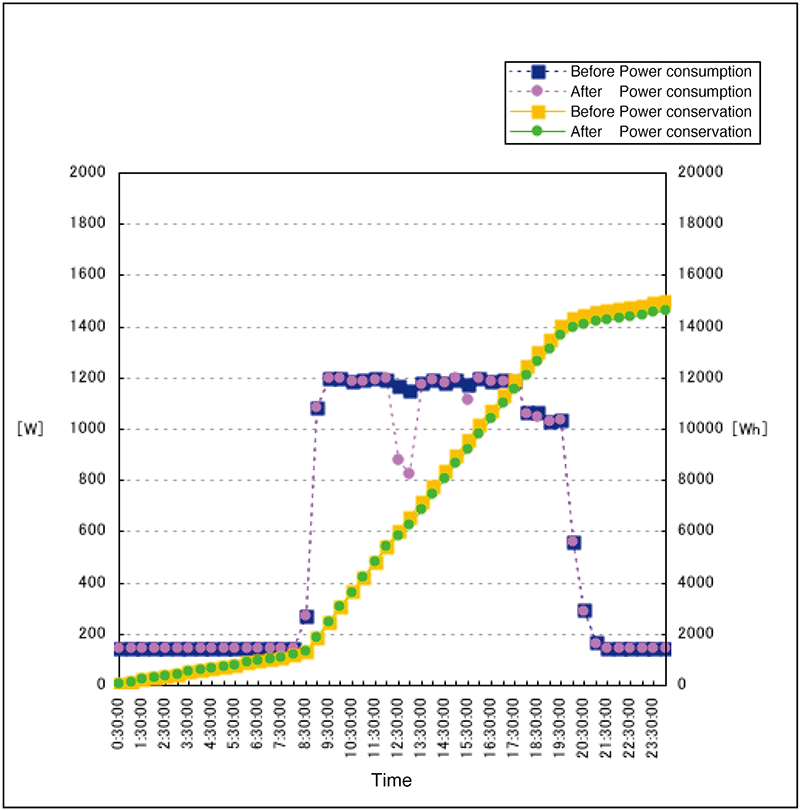 Equipment used
CLAMP ON POWER LOGGER PW3360-20 HIOKI
CLAMP ON POWER LOGGER PW3365-20 HIOKI
The photo shows three optional 9661 clamp current sensors in a row. The graph shows the acquired data displayed in a PC spreadsheet program.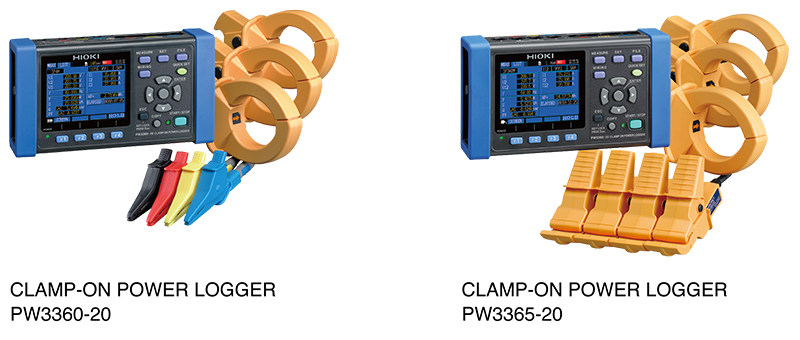 Related Products List