Saving Energy by Reviewing Air Conditioning Settings
Here, air conditioning consumes 30% of office building power.
We use the CLAMP-ON POWER LOGGER to investigate the present state and review air conditioner settings in order to save energy.
Highlights
Measuring power consumption trends enables capturing wasted energy from air conditioning. Energy-saving effectiveness can then be verified from power trend data collected after taking energy-saving measures.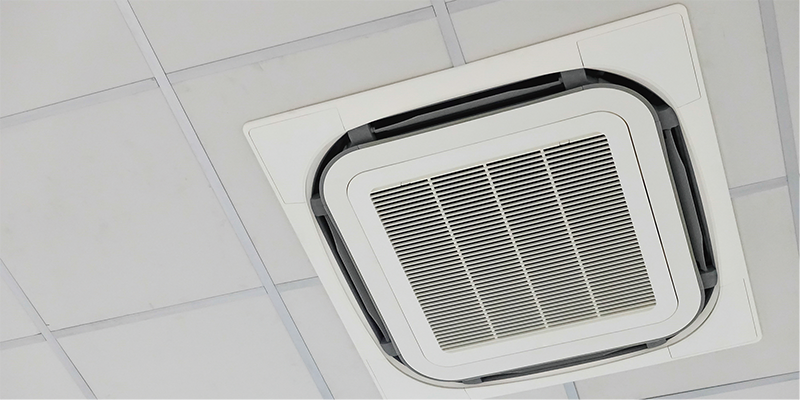 Measurement data
Before and After Air Conditioning and Power Consumption Measurements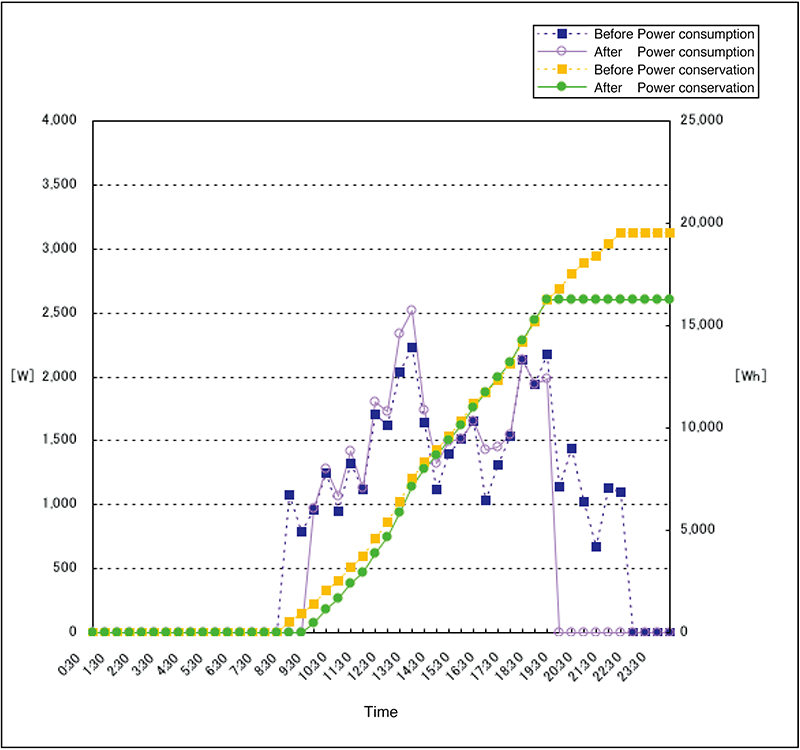 Equipment used
CLAMP ON POWER LOGGER PW3360-20 HIOKI
CLAMP ON POWER LOGGER PW3365-20 HIOKI
The photo shows three optional 9661 clamp current sensors in a row.
The graph shows the acquired data displayed in a PC spreadsheet program.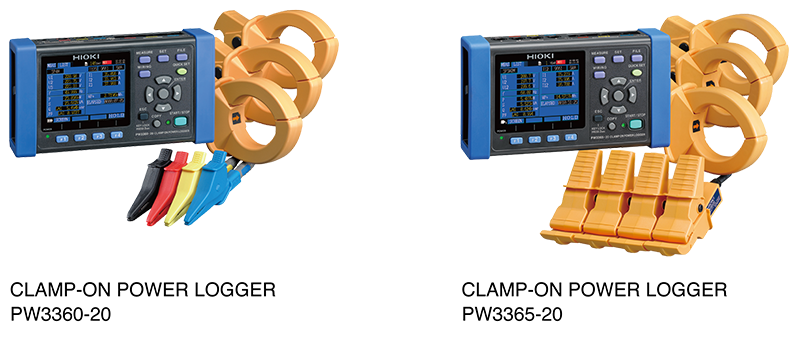 Related Products List