How to Test Capacitor Durability
Simultaneously measure capacitor stress, temperature, and voltage in the field.
Durability testing of capacitors can be carried out while the components are subject to a charging or discharging load. The Memory HiCorder MR8875 can simultaneously measure stress and temperature on the capacitor's surface as well as the voltage across its terminals.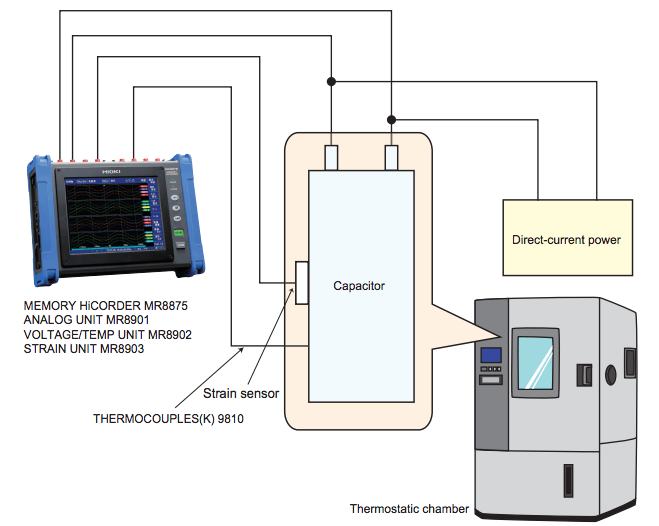 Thanks to its ability to operate on battery power and its compact, lightweight design, the MR8875 can boost measurement efficiency in the field.
*Strain sensor sold separately.
Related Products List