Easily Deliver Reports on Insulation Resistance Integrity for Annual Inspections
Importance of Regular Electrical Preventive Maintenance
Regular electrical preventive maintenance helps ensure the safety of your employees, tenants, and guests.  The objective of any maintenance program is to verify the reliability of your electrical equipment and installations, and consists of measurement, analysis, and if necessary, repairs of apparent or potential failures before they become serious issues.

One of the most important inspections is the insulation resistance of electrical cables at the distribution panel to ensure that old age, corrosion, extreme temperatures and humidity or other environmental factors have not deteriorated the insulation material and thereby affect the proper flow of current. Because insulation naturally deteriorates over time due to the factors stated above, isolated measurements of insulation integrity cannot give you a good assessment regarding the life of an electrical cable.  For this reason, it is important that basic insulation resistance testing is conducted at regular intervals in order to provide a trend analysis on insulation integrity.

A continued reduction in insulation resistance readings through a pre-determined interval is often a sign of potential problems.  In that sense, you can get a good grasp of cable insulation conditions through correct measurements and proper record keeping, but regular maintenance of the numerous electrical panels located at a large facility such as factories, hotels or office buildings requires full-time personnel who can conduct quick but reliable measurements and properly analyze the recorded data so as to make informed decisions to replace or repair equipment.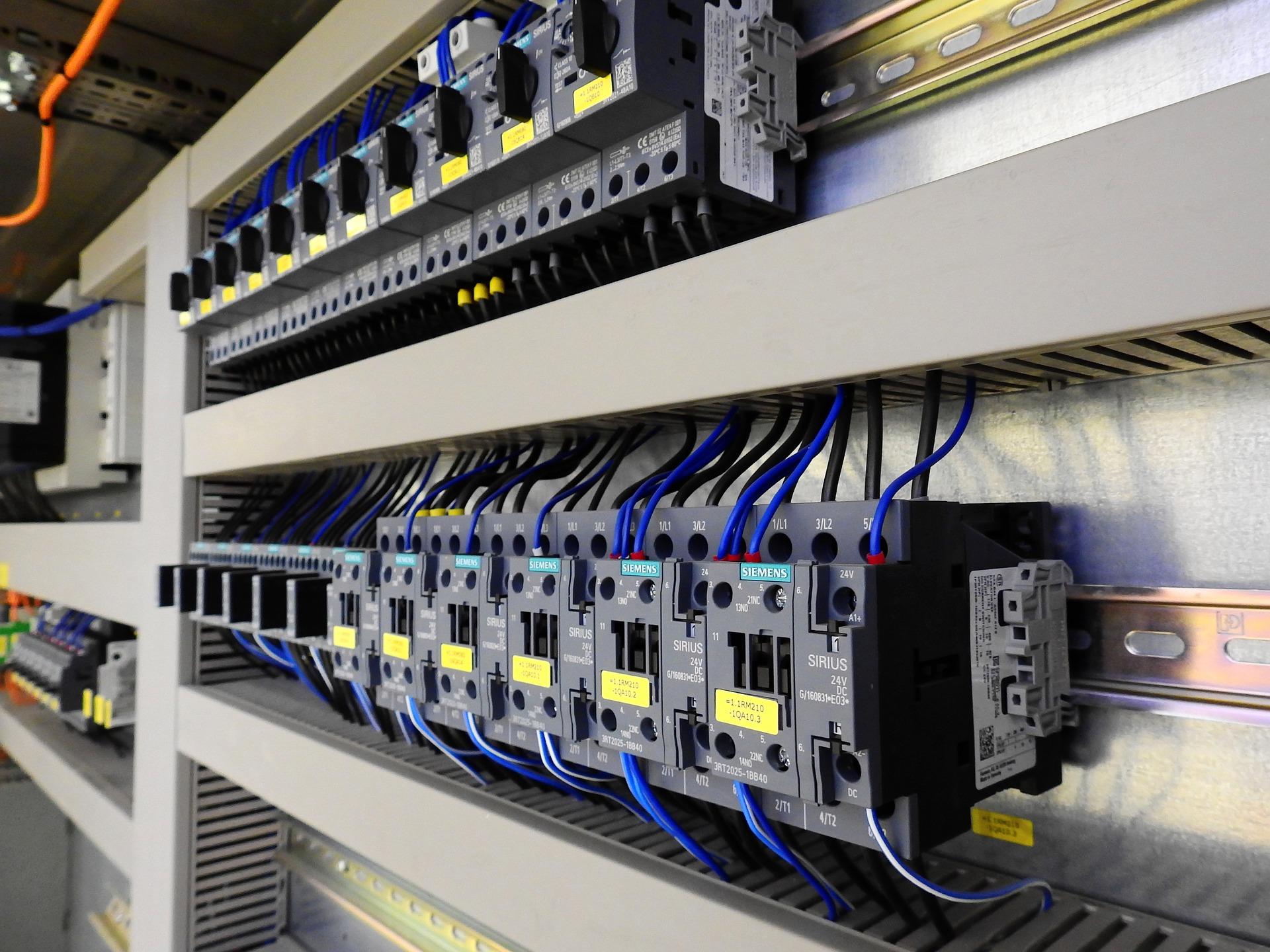 A Reliable Solution with the Hioki IR4058 and free GENNECT Cross App
The Hioki
IR4058 Insulation Tester
with Bluetooth data transfer paired with the free
GENNECT Cross
app represent an easy solution that can maximize measurement efficiency, data recording and reporting.

How to Use the IR4058 with the GENNECT Cross App:
• Use the "Photo/Drawing with Values" function on by the GENNECT Cross app and choose "Camera"
• Take a picture of the electrical panel showing the location of each cable and label the photo as required
• Select the measuring instrument from the instrument list
• Designate the location of the cable to be measured
• Measure the current of the cable with the clamp meter by tapping "Measure" on the app or pressing "HOLD" on the instrument
• Draw lines or circles to highlight areas, or add notes or comments as required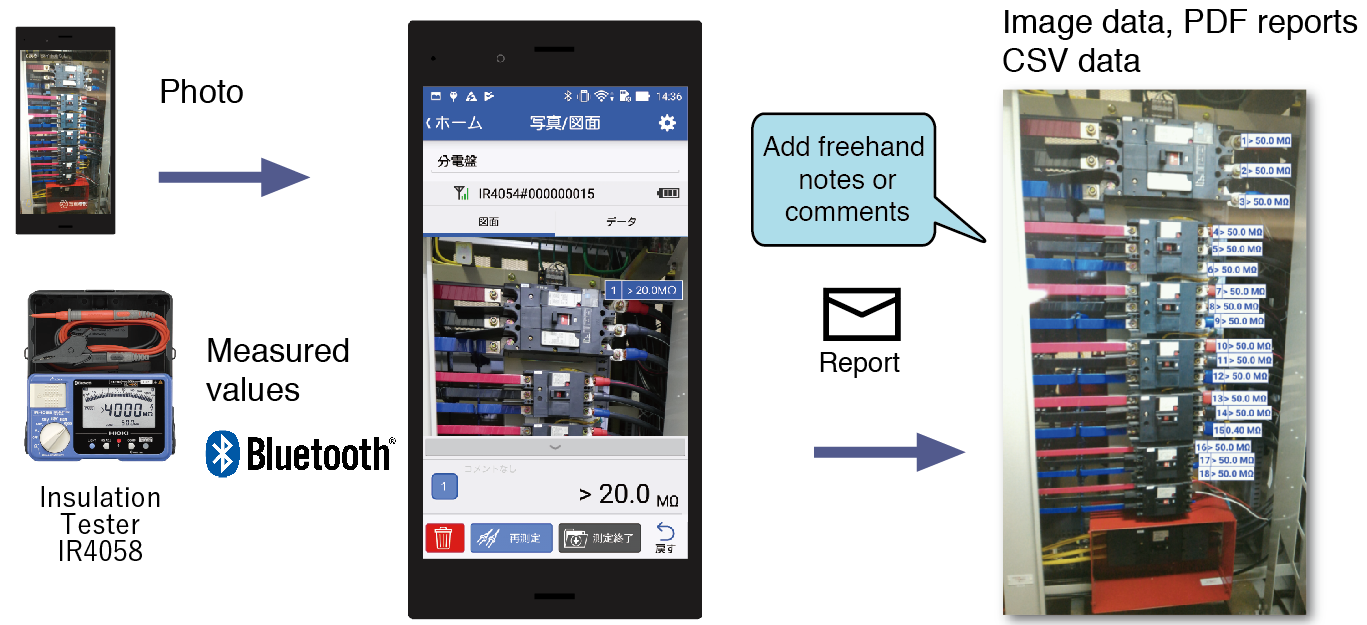 Benefits
• Easily create a report that allows your client or supervisor to ascertain the condition of each cable without needing to include descriptive text
• Automatically load measured values from the tester via Bluetooth® with no additional steps
• Quickly and precisely report on cable conditions

Additional Convenient Features
• Create a report using the resulting image and send it as an email attachment or save it in the cloud directly from the app
• Create simple PDF reports or output as CSV files for further data processing on spreadsheet software

Related Products List