Battery Module Welding Test
Hi-speed Auto Test of Battery Module Terminal Welding
Completely fixture-less Auto Test Solution for LIB module terminal welding of EV

If charging of certain block performs inefficiently, it might be caused by high contacting resistance on terminals rather than bad impedance inside cell. High electrode contacting resistance caused by insufficient welding of laser welding or wire bonding, results in bad charging/discharging feature and capability declining of whole module. However, due to extreme low welding resistance, not mention to others, repeatability of contacting position only by manual test causes pretty big changing of resistance value. Thus, it is hard to show a correct PASS/FAIL judgment finally.
HIOKI Flying Probe Tester FA1240 offers a definite solution as [High speed], [High accuracy] and [Fixture-less] electrode welding resistance test based on ultra-high positioning repeatability, completely independent movable 4 arms and unique 4-wire probe technology.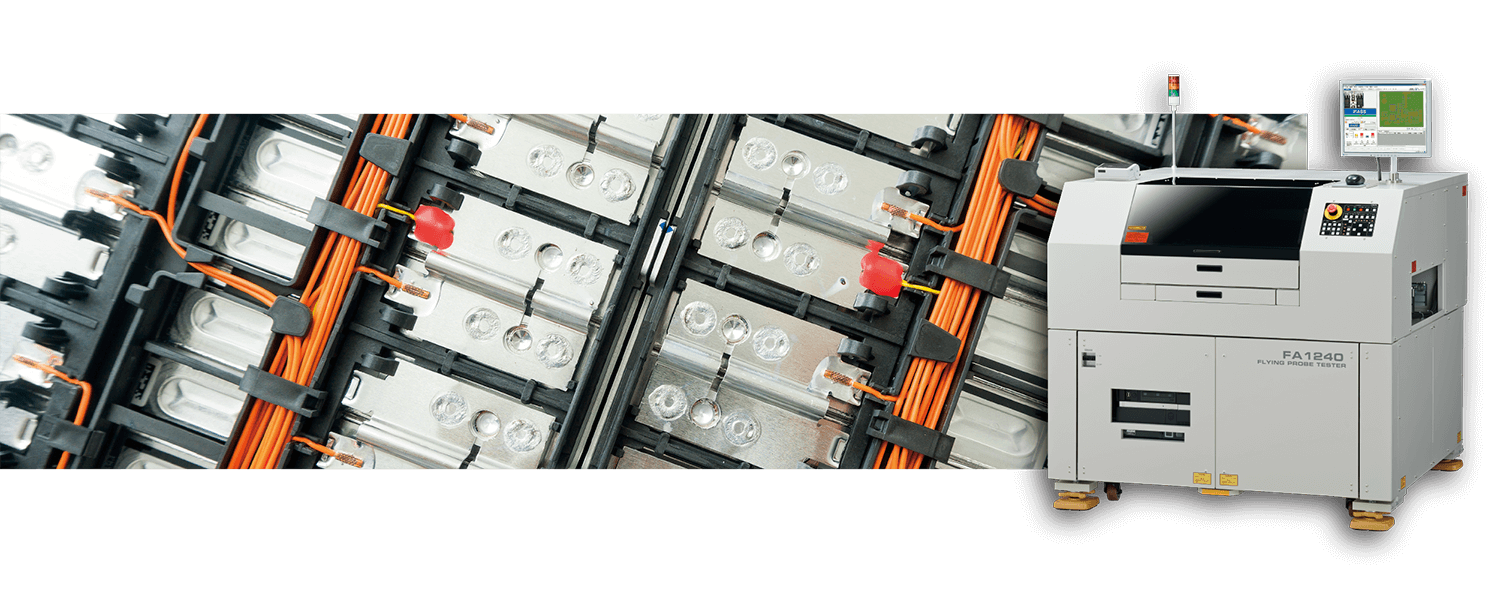 Related Products List