Measure Irradiance and Temperature Wirelessly when Testing PV Installations
Wirelessly capture data from an irradiation sensor and a thermocouple to properly plot the I-V curve of solar panels
I-V Curves

An I-V curve represents the current and voltage characteristics of a photovoltaic string, whereby a faulty panel can be detected by observing the shape of the curve. The best time to measure for the I-V curve and compare it against manufacturer specifications is when the irradiance level and temperature is at standard test conditions (STC), but in practice, that is difficult. To address this issue, the data captured at the time of measurement can be converted to STC by using irradiance and temperature data to adjust the curve and provide meaningful results.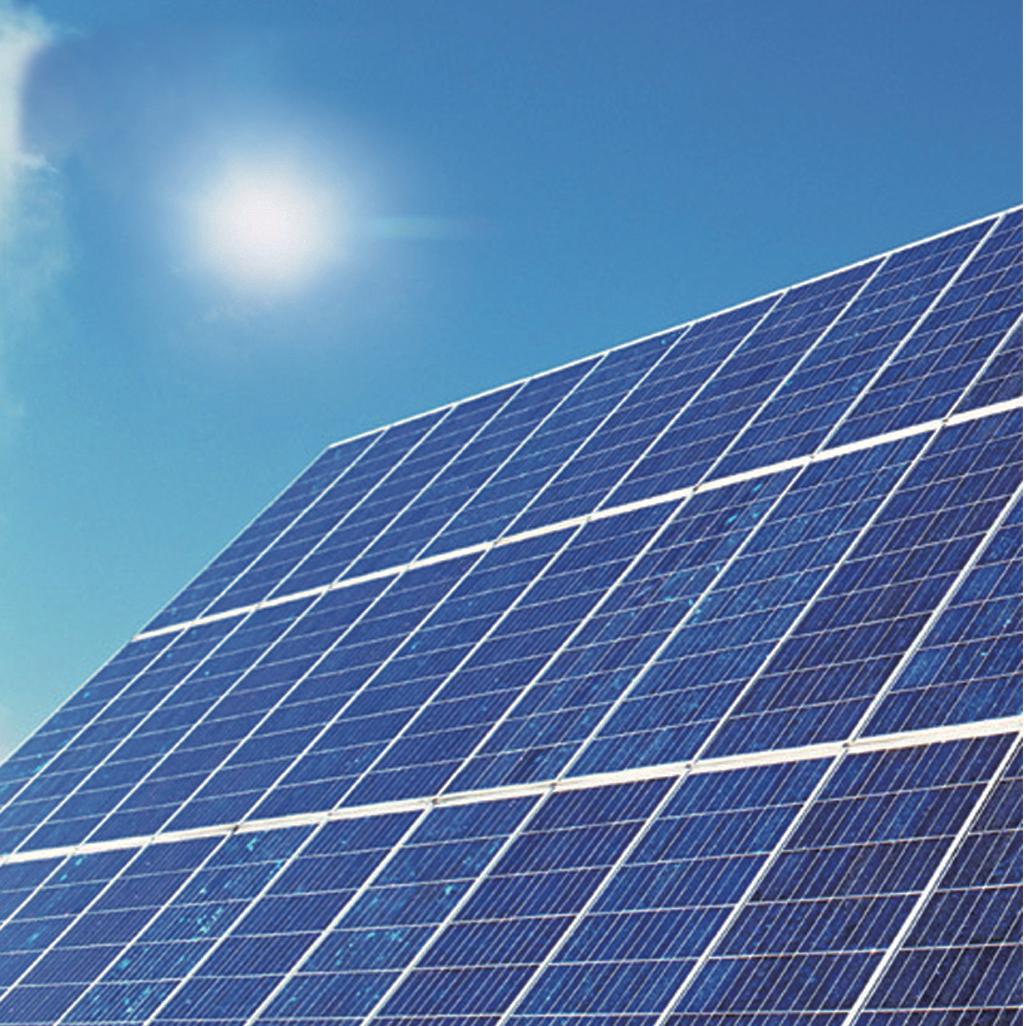 Capture Irradiance and Temperature Wirelessly to Adjust for Standard Testing Conditions
However, changes in irradiance and temperature during an I-V curve measurement can influence the shape of the curve, and while one I-V curve trace may take only 1-2 seconds per string, capturing the I-V curve of commercial or utility scale PV systems consisting of 100s of panels can result in large irradiation and temperature differences between the start and end of testing. This does not include the time to measure individual modules when issues at the string level are detected.

To aid in preventative and periodic maintenance, a Hioki wireless voltage and temperature logger and solar sensor can provide a continuous log of these two critical data points to support accurate I-V curve tracing any time by transmitting the data wirelessly to your mobile device via a Bluetooth connection. The logged data can be used to easily convert I-V curve data to reflect STC in order to accurately identify under-performing panels.
Highlights
• Record the output from a pyranometer* and a thermocouple using the Wireless Voltage/Temp Logger LR8515. Use the captured data to correct IV curves and perform other maintenance and preventive work. (*A fast-response pyranometer such as Model ML-01 from EKO Instruments is required.)
• Use the scaling function of the LR8515 to convert the voltage output of the pyranometer to the unit of measure for irradiation (W/m2) when adjusting for STC.
* Eliminate troublesome wiring of a pyranometer and thermocouple directly to an I-V curve tracer to save time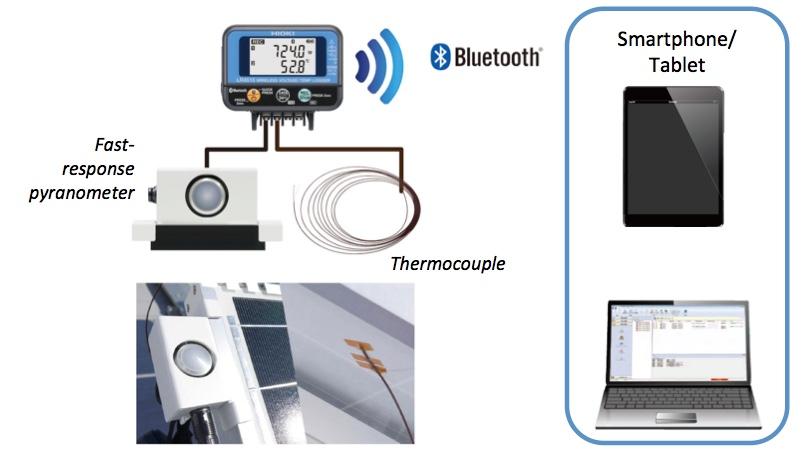 Notes
* For the latest information about countries and regions where wireless operation is currently supported, please visit the Hioki website.
* Bluetooth® is a trademark of Bluetooth SIG, Inc. and licensed for use by HIOKI E.E. CORPORATION.
Related Products List