Save Energy by Eliminating Waste from Lighting
Use the CLAMP-ON POWER LOGGER to capture fluctuations in lighting power and reduce waste from lighting to save energy.
Highlights
Measuring power consumption trends enables you to capture the wasted energy from lighting. Energy-saving effectiveness can then be verified from power trend data collected after taking energy-saving measures.


Measurement data
After measurement and remedial measures, peak power was reduced by about 1 kW, and we can observe that power during lunch break dropped significantly.
The effectiveness of power conservation efforts is evident.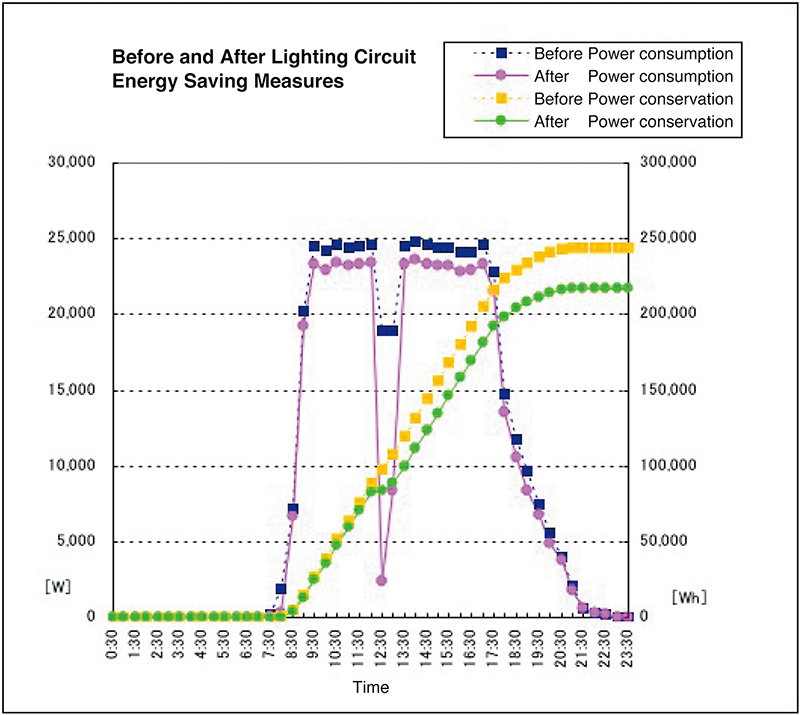 Equipment used
CLAMP ON POWER LOGGER PW3360-20 HIOKI
CLAMP ON POWER LOGGER PW3365-20 HIOKI
The photo shows three optional 9661 clamp current sensors in a row.
The graph shows the acquired data displayed in a PC spreadsheet program.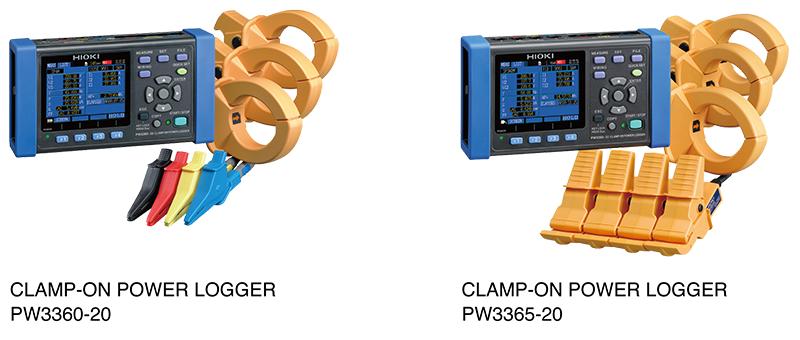 Related Products List