News Feb. 06, 2021Nagano, Japan
Best Companies to Work for in Japan 2021
Best Companies to Work For in Japan
HIOKI (Hioki Electric Co., Ltd.; Ueda City, Nagano Prefecture; President and CEO: Takahiro Okazawa) has been selected as one of the best companies in the medium-sized category (100-999 employees) by the Great Place to Work® Institute Japan (GPTW) in its 2021 ranking of the "Best Workplaces" in Japan. (100-999 employees). This is the first time that our company has been selected as one of the Best Companies to Work for in Japan.
Based on our corporate philosophy of "respect for humanity" and "contribution to society," we have been implementing various measures to improve the ease of working and job satisfaction.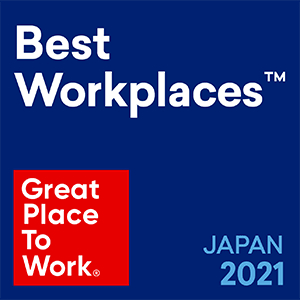 In 2020, we formulated "Vision 2030," a vision of where we want to be in 10 years' time, by the management and openly recruited employees. This vision is shared by all employees of the Group, including the management, and is an ambitious initiative, with each organization voluntarily launching multiple projects. A culture in which each employee considers the meaning of his or her own work and its connection to the vision, and in which all employees take ownership and act as CEOs, has led to an increase in job satisfaction.
Going forward, the HIOKI Group will continue to support the creation of an environment that encourages high performance and new collaboration among employees under its "Vision 2030," and will work to further improve the "job satisfaction" of all employees.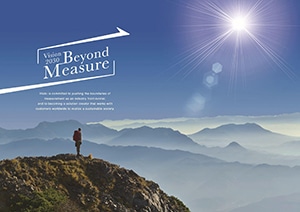 Vision2030  Beyond Measure
Please note that only the HIOKI head office entered and was selected for this year's ranking of the Best Workplaces in Japan.
Click here for the 2021 ranking of the Best Workplaces in Japan
(GPTW's official website) https://hatarakigai.info/ranking/japan/2021.html#modal-m-64
The Great Place to Work® Institute is a professional organization that conducts surveys, evaluations, and support for Great Place to Work®. The Great Place to Work® Institute is an organization specializing in research, evaluation and support of Great Place to Work®. This year (2021) will be the 15th time the Best Workplaces in Japan ranking has been released.
Vision2030
Beyond Measure
As a business front-runner, HIOKI continues to evolve what it means to "measure" and develops into a solution creator that works with customers around the world to ensure a sustainable society.
*

Company and product names used in this release are the trademarks or registered trademarks of their respective owners.
About HIOKI
Established in 1935, HIOKI E.E. CORPORATION (TSE: 6866) has grown to become a world leader in providing consistent delivery of test and measuring instruments through advanced design, manufacturing, and sales and services. By offering over 200 main products characterized by safety and quality while meeting an expansive range of applications, we aim to contribute to the efficiency and value of our customers' work in research and development, production and electrical maintenance. HIOKI products and services are available around the world through our extensive network of subsidiaries and distributors. Information about HIOKI is available at www.hioki.com.