Product Dec. 17, 2021
World's First CAT III 2,000 V DC High-Voltage Probe The Future of High-Voltage Solar Safety
Hioki is proud to release the CAT III 2,000 V DC High-voltage Probe ahead of any others in the world today (Dec. 17, 2021)*1. With this probe, high-voltage solar power generation facilities can be safely inspected. The P2000 can be used in conjunction with the Digital Multimeter DT4261 and clamp meters scheduled to be released on the same day. It enables measurement of up to 2,000 V DC in CAT III (Measurement Category III) of the internationally recognized safety standard IEC61010.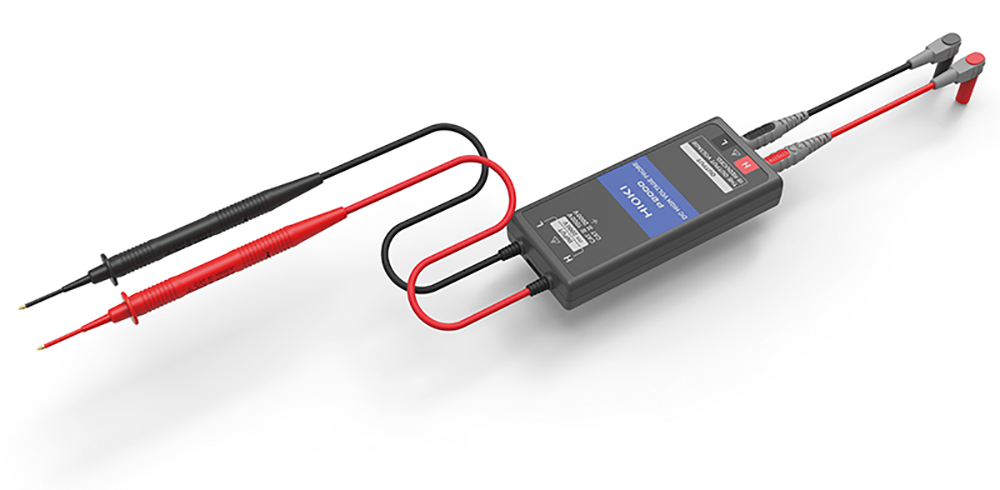 Development Background
With the global movement to realize a carbon-free society, solar power generation systems are drawing attention. In addition, development in solar power generation and EV batteries have been accelerating further due to recent rising demand for electric power.
However, higher voltages in these equipment increase the risk to engineers during maintenance. The international safety standards IEC61010 classifies safety-level standards as CAT II to IV depending on the location of use. By using measuring instruments that meet the respective measurement categories, serious accidents such as electric shock and damage are prevented.
Recently, IEC re-evaluated the safety standards associated with higher voltages. In this re-evaluation, measurements of solar power generation facilities were reclassified into CAT III from their previous CAT II. This means that measuring instruments have been globally recognized as needing much more stringent safety features than before.
Features
1. World's first CAT III 2,000 V measurement probe
There is a global trend for solar systems to handle larger and larger voltages. While 1500 V systems are increasingly popular in facilities today, increasing efficiency and scale in the future will lead to even higher voltages. This means that measuring instruments will eventually need to handle voltages of much more than the current 1500 V.
In anticipation of such a near future, the P2000 was created as a high-voltage probe that can measure 2,000 V DC in CAT Ⅲ to prevent electric shock to workers and burnout of equipment.
2. Simultaneous release of the clamp meters to be used with the P2000
In order for the P2000 to help withstand high voltages, it actually reduces the voltage at a set ratio, then sends it to the measuring instrument. However this would also decrease the values on the measuring instrument... if not for a special function on the instrument. The four new Clamp Meters being released on the same day as the P2000 have the "DC HIGH V PROBE mode" that compensates for this output ratio difference to save the engineer the trouble of calculating. The digital multimeter DT4261 released in August 2021 also has the same function.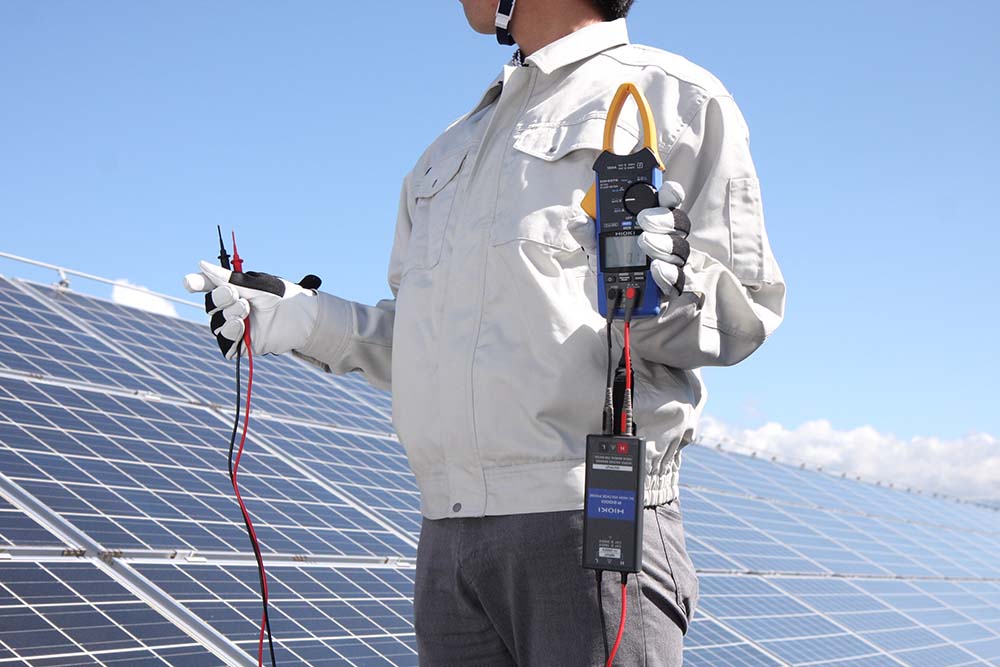 Measuring instruments capable of being used with the P2000 (equipped with "DC HIGH V PROBE mode")
AC/DC Clamp Meter CM4371-50
AC/DC Clamp Meter CM4373-50
AC/DC Clamp Meter CM4375-50
AC Clamp Meter CM4141-50
Digital Multimeter DT4261
Main applications
Installation work and inspection work on solar power generation systems
Voltage measurement in any other electrical work
Date for release
Friday, December 17, 2021 (global)
*1

Order and shipment begins on the same day of Dec.17, 2021.

*2

Company and product names used in this release are the trademarks or registered trademarks of their respective owners.
About HIOKI
Established in 1935, HIOKI E.E. CORPORATION (TSE: 6866) has grown to become a world leader in providing consistent delivery of test and measuring instruments through advanced design, manufacturing, and sales and services. By offering over 200 main products characterized by safety and quality while meeting an expansive range of applications, we aim to contribute to the efficiency and value of our customers' work in research and development, production and electrical maintenance. Hioki products and services are available around the world through our extensive network of subsidiaries and distributors. For more information, visit us at www.hioki.com.