Product Nov. 30, 2021
AC Leakage Clamp Meter CM4001/CM4002/CM4003 Wins FY2021 Good Design Award
Hioki is pleased to announce that its AC Leakage Clamp Meter CM4001/CM4002/CM4003 has received a FY2021 Good Design Award from the Japan Institute of Design Promotion.
The Good Design Awards have served as a vehicle for comprehensive design evaluation and recommendation for more than 50 years. The accolade brings to 77 the total number of Good Design Awards (including two Long Life Design Awards) that Hioki has received since 1985.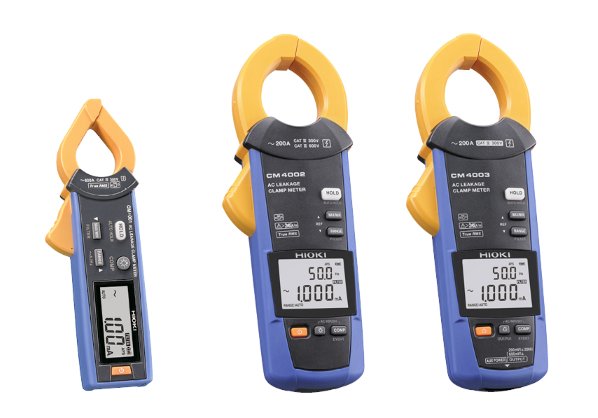 AC Leakage Clamp Meter CM4001 Series
In bestowing the honor, judges offered praise for how the products combine measurement functionality with design features, for example with sensor unit jaws that fit easily into gaps between densely packed wires and clamp easily around target wires as well as multiple form factors that can be chosen based on the thickness of the wires being measured, and for how their design accommodates customers' requests.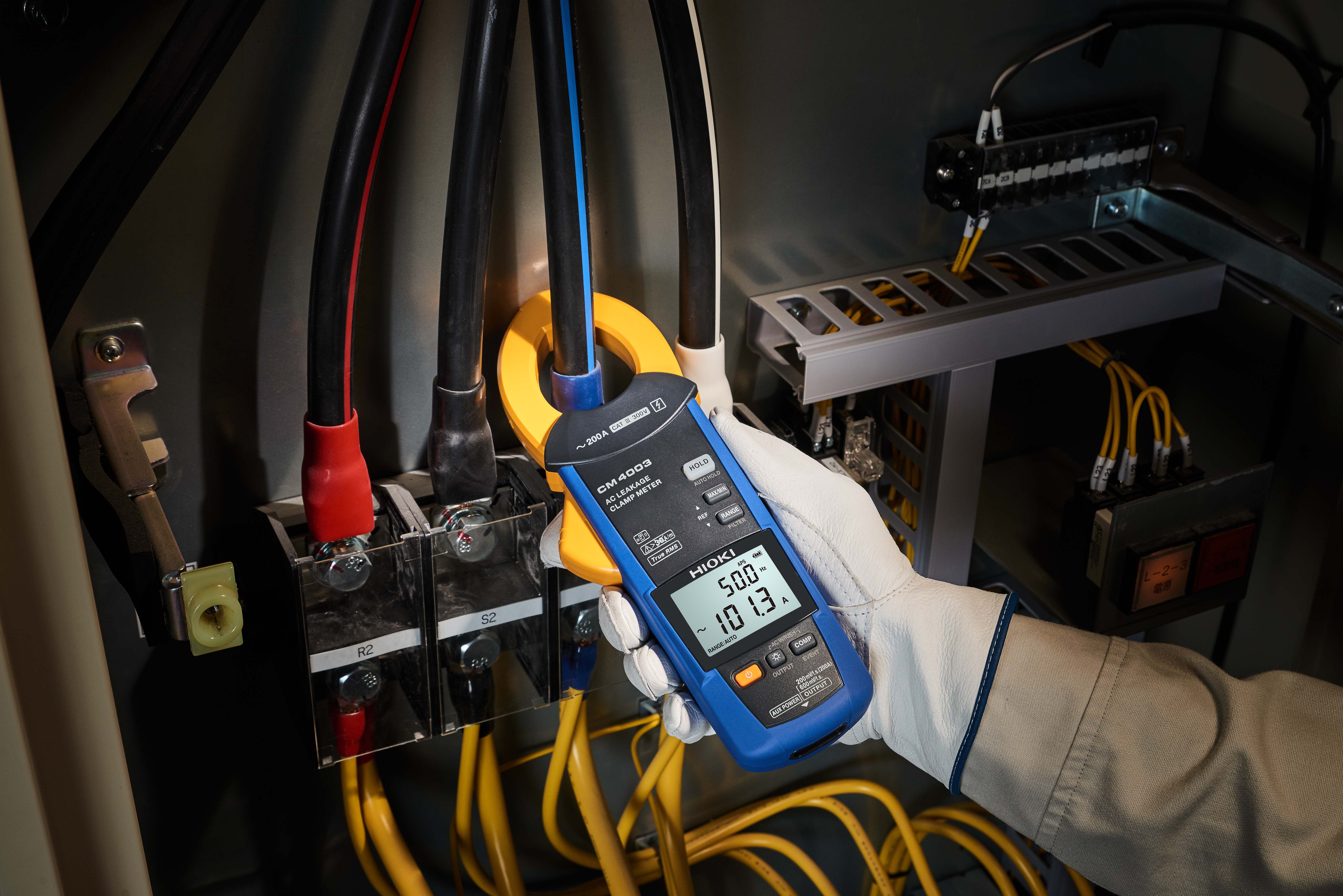 AC Leakage Clamp Meter CM4001/CM4002/CM4003 features
The AC Leakage Clamp Meter CM4001/CM4002/CM4003 features jaws whose shape allows them to be clamped around complex electric wires safely and easily without the need to shut off the electricity. Furthermore, the instrument's newly designed sensor unit can accurately detect minuscule leakage currents. The meter also can be wirelessly paired with a mobile device, offering a standalone solution for monitoring leakage current. The CM4001/CM4002/CM4003 facilitates highly reliable maintenance inspection work in order to prevent electrical problems before they occur and eliminate electric shock, fire, and electrical energy loss.
Principal applications
·Regular inspections of electrical equipment

Comments from judges
The product's event logging functionality provides a single-instrument solution for monitoring intermittent leakage phenomena over extended periods of time. Two wire clamp form factors are available: one for separating a single target wire from multiple closely-spaced wires, and another for measuring multiple thick wires at once. I found the product to have an excellent design that reflects careful thought about a variety of leakage phenomena and about how various work conditions and approaches can best be accommodated.
Good Design Award official website 
Please visit the official website of the Japan Institute of Design Promotion for overviews of award-winning products.
Hioki design
Hiok's approach to product design seeks to enrich lifestyles and society as a whole by focusing on how customers feel when they hold and use its instruments.
Hioki will continue to propose designs that blend seamlessly into people's lives.
Please visit Hioki Design (a minisite that details the company's approach to design).
About HIOKI
Established in 1935, HIOKI E.E. CORPORATION (TSE: 6866) has grown to become a world leader in providing consistent delivery of test and measuring instruments through advanced design, manufacturing, and sales and services. By offering over 200 main products characterized by safety and quality while meeting an expansive range of applications, we aim to contribute to the efficiency and value of our customers' work in research and development, production and electrical maintenance. Hioki products and services are available around the world through our extensive network of subsidiaries and distributors. For more information, visit us at www.hioki.com.