News Nov. 24, 2021HIOKI E.E. CORPORATION
Acquired Silver Medals in EcoVadis's Sustainability Assessment
HIOKI was evaluated as "Silver" in the sustainability evaluation of EcoVadis (EcoVadis / Headquarters: France).
Currently, based on our long-term management policy, "Vision 2030," we are contributing through the electrical measurement business, reducing the impact on the environment, and accelerating efforts to realize a sustainable society together with customers around the world. As a result, the companies that achieved the top 25% of all evaluation goals were given a "silver" rating. Based on this evaluation, we will further promote our efforts and contribute to the realization of a sustainable society.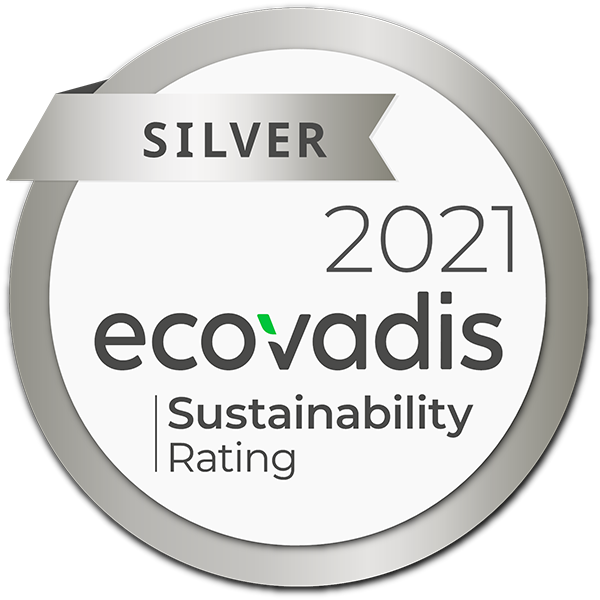 About EcoVadis's sustainability assessment
EcoVadis is an international and reliable sustainability assessment organization that analyzes and uniquely evaluates supplier companies' efforts to improve their environmental initiatives and social practices in the supply chain. To date, we have conducted assessments of more than 75,000 companies in 200 industries in 160 countries around the world.
This assessment covers four themes: environment, labor, human rights, ethics, and sustainable sourcing.

About HIOKI
Established in 1935, HIOKI E.E. CORPORATION (TSE: 6866) has grown to become a world leader in providing consistent delivery of test and measuring instruments through advanced design, manufacturing, and sales and services. By offering over 200 main products characterized by safety and quality while meeting an expansive range of applications, we aim to contribute to the efficiency and value of our customers' work in research and development, production and electrical maintenance. Hioki products and services are available around the world through our extensive network of subsidiaries and distributors. For more information, visit us at www.hioki.com.