Evaluate the Input/Output Characteristics of a Power Conditioner for Mega Solar Power Generation
Measure the input/output voltage and current and evaluate the characteristics of high output power conditioners used in mega solar generation plants.
Highlights
- Combined use of the 8861-50 MEMORY HiCORDER and 8961 HIGH VOLTAGE UNIT Modules lets you measure up to 700 Vrms, which means the capability of measuring a high output power conditioner. Up to four 8961 modules can be installed to take eight-channel measurements simultaneously.

- DC current is measured via the 3290 CLAMP-ON AC/DC HiTESTER.

- The measurement data is recorded to the 8861-50 and the waveforms can be viewed in the field.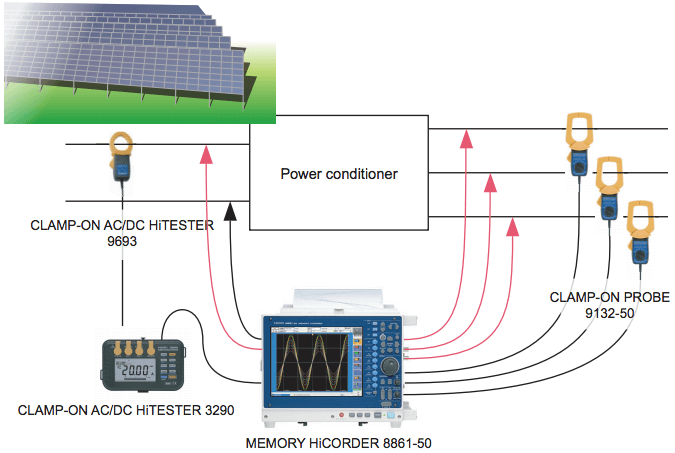 Related Products List