ANALOG MΩ HiTESTER IR4016
Reliable and Efficient Insulation Testing in the Field
Hioki insulation resistance testers or megohmmeters feature all-in-one designs including built-in rugged cases and test lead storage compartments. The IR4016-20 is a single-range, 500 V/100 MΩ analog insulation resistance tester with efficient functions and features to help shorten work time associated with field insulation testing.
CAT III 600 V

Key Features
Single range testing voltage of 500 V

Test insulation resistance up to 100 MΩ

Built tough to withstand a 1-meter drop onto a concrete floor

Bright LED luminous scale

Check for live circuits and battery status

Integrated hard case for quick and easy storage without disconnecting the leads
Model No. (Order Code)
| | |
| --- | --- |
| IR4016-20 | 500 V/ 100 MΩ, Test Lead L9787 bundled |
Single 500 V/100 MΩ range with simple, easy-to-read scale for insulation resistance values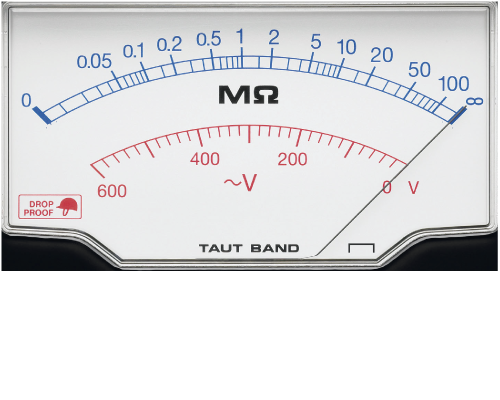 Robust, damage-resistant design
These instruments feature a robust design that can withstand being dropped onto concrete from a height of 1 m. Difficult to damage, this insulation tester is ideal for use in the field.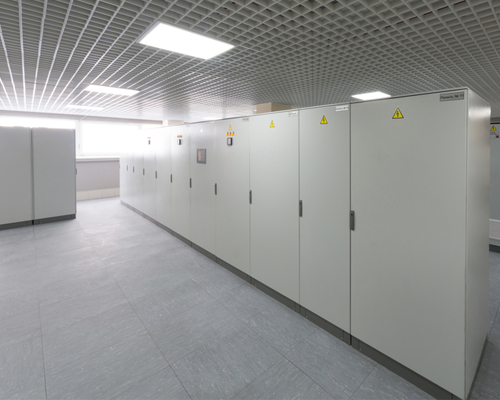 White LED lighting that's easy to read in dim locations in the field
The scale is lit by a white LED, ensuring that insulation resistance values are easy to read, even when using the instrument in a dim location.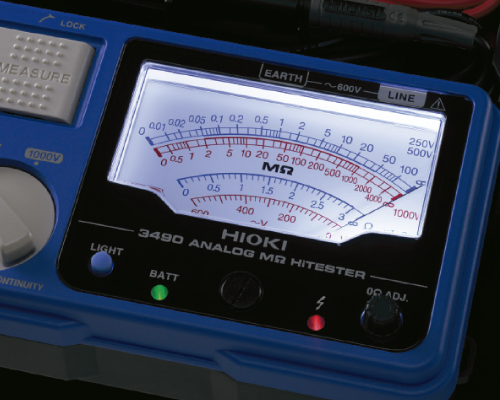 Continuous monitoring of battery life
You can keep track of remaining battery life since it's shown on the LED, eliminating the need to worry about sudden loss of battery power in the field.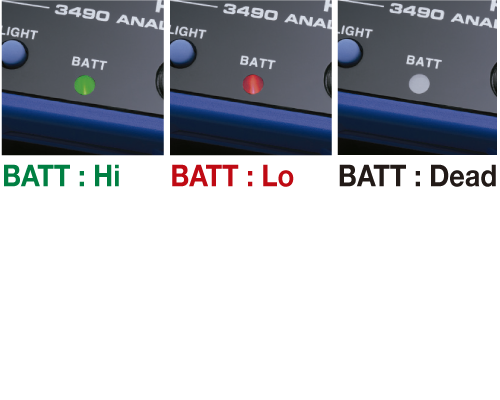 Measurement switch designed for outstanding ease of use
The instrument's measurement switch can be operated with just the thumb. Press for a single measurement or lift up for continuous measurement of insulation resistance.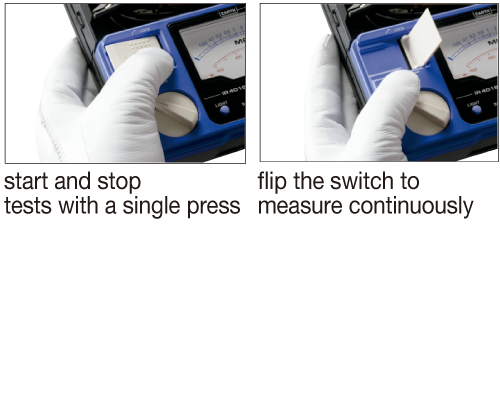 Remote control to start and stop insulation resistance measurement from the leads
By using switch-equipped measurement leads, you can start and stop insulation resistance measurement remotely. There's also a handy light for improved convenience when working in dim locations.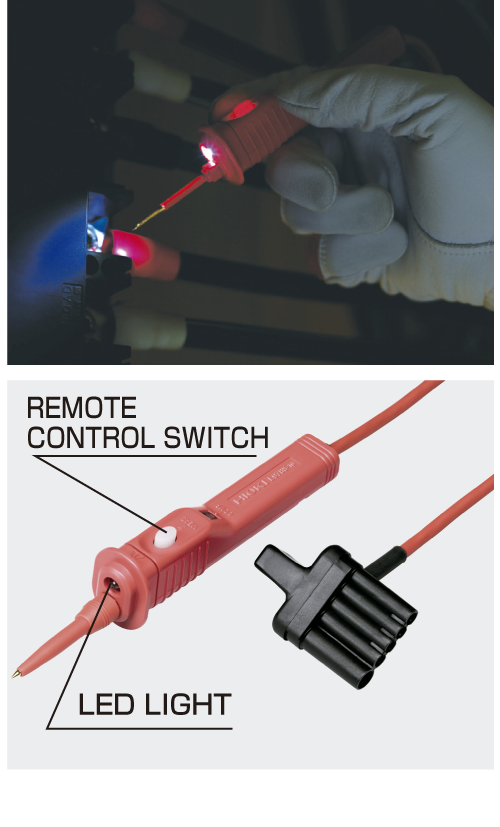 Basic specifications
Accuracy guaranteed: 1 year
Rated output voltage
500 V DC
Effective maximum indicated value
100 MΩ
Accuracy 1st effective measuring range
±2 % of scale length, 0.1 M to 50 MΩ
Lower limit resistance
0.5 MΩ (measurement resistance value to maintain testing voltage)
Overload protection
600 V AC (10 sec.)
AC voltage range
0 to 600 V (50/60 Hz), ±5 % of maximum scale value accuracy,
500 kΩ or more input resistance
Other functions
Bright LED luminous scale, Drop proof (on concrete, 1 m/1 time), Battery check, Live circuit check, Auto discharge
Power supply
LR6 (AA) alkaline batteries ×4, Continuous use: 20 hours (no load)
Dimensions and mass
159 mm (6.26 in) W × 177 mm (6.97 in) H × 53 mm (2.09 in) D, 610 g (21.5 oz), (including battery, excluding test lead)
Included accessories
Test Lead L9787 ×1, LR6 (AA) alkaline batteries ×4, Instruction manual ×1, Shoulder strap ×1
L9787 options (2)
Exclusively for the L9787 *The L9787 is bundled

TEST LEAD L9787
Bundled with alligator clip, 1.2 m (3.94 ft) length
BREAKER PIN L9787-91
For checking breaker terminal, Detachable for tip of the L9787, 48 mm (1.89 in) length, φ 2.6 mm (0.10 in)
L9788 options (4)
Exclusively for the L9788-10/ L9788-11

TEST LEAD SET WITH REMOTE SWITCH L9788-11
Bundled with Test Lead with Remote Switch L9788-10/ Earth lead, alligator clip, 1.2 m (3.94 ft) length

BREAKER PIN L9788-92
For checking breaker terminal, Detachable for tip of the L9788-10, 65 mm (2.56 in) length, φ 2.6 mm (0.10 in)

TEST LEAD WITH REMOTE SWITCH (RED) L9788-10
Lighting LED lamp & comparator indicator (Operate only when main unit provides a comparator function), 1.2 m (3.94 ft) length

TIP PIN L9788-90
Spare parts for tip of the L9788/ L9788-10, Tip length 35 mm (1.38 in)/φ 3.2 mm (0.13 in)
Shared option (1)
Attached to the Earth side lead tip

MAGNETIC ADAPTER 9804-02
Attaches to the tip of cord, black ×1, φ11 mm (0.43 in)