Probe Card and IC Test Socket Testing System
This article introduces a system that's capable of flexible, high-speed testing of probe cards and IC test sockets used in semiconductor testing. 
Need for probe cards and IC test sockets in semiconductor testing
The semiconductor manufacturing process includes electrical testing steps that serve to ensure quality. These tests use probe cards and IC test sockets as electrode contact jigs. The former are used in wafer-level (upstream process) testing, while the latter are used in post-packaging (downstream process) testing. These components have multiple contact pins, and a defect affecting the contact reliability of even one pin will compromise the integrity of the test. As a result, manufacturers must test probe cards and IC test sockets to verify their reliability. This article introduces a reliable, high-speed test system designed to ensure the quality of probe cards and IC test sockets.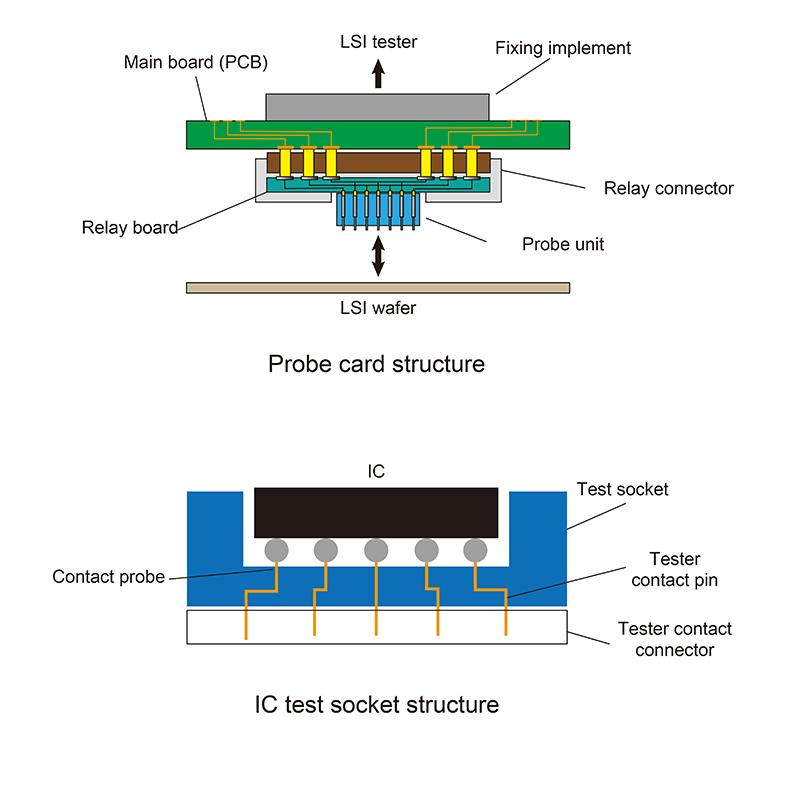 Testing issues
When a semiconductor tester operates 24 hours a day, new probe cards and IC test sockets must be installed and verified either by pausing normal testing or while the tester is not being used. If this process cannot be performed in a quick and integrated manner, production will be adversely affected. To that end, it's essential to eliminate products with irregularities by means of shipping inspections. That said, increasing man-hours spent on shipping inspections to implement such measures can increase costs and compromise profitability. The current approach suffers from the following issues:
The need for time-consuming adjustment and verification prior to shipment
Missed defects due to careless mistakes
Increased work time due to reliance on individual workers
Higher workloads due to long working hours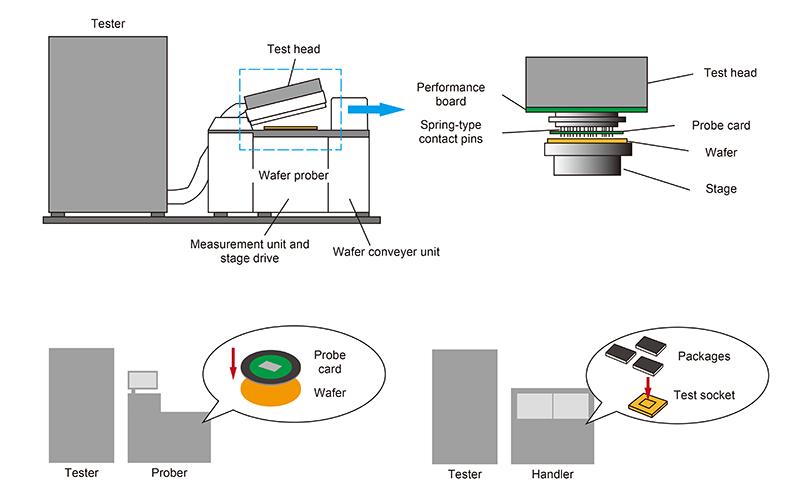 Realizing high-speed testing and high maintainability
The Short-Open Tester FA1221 and In-Circuit Tester FA1220 incorporate a circuit switch (scanner) and resistance meter into a compact enclosure that implements test sequences created using a computer application. An integrated I/O board allows the system to interoperate with external drive systems. By performing tests while moving the workpiece incrementally in the Z-axis direction, the system can automatically verify contact height and contact resistance values. 
High-speed testing is made possible by the optimized synchronization of the system's built-in scanner and measurement boards.
An optional I/O board can be used to enable interoperation with external drive systems. (Please contact Hioki for more information about support for automation.)
Test data can be created in a short period of time using application software .
Semiconductors are increasingly utilizing new information technologies such as the IoT and AI. Going forward, more and more manufacturing facilities are likely to be faced by the need to achieve both higher quality and shorter test takt times. The Short-Open Tester FA1221 and the In-Circuit Tester FA1220 hold the potential to address the needs of such facilities.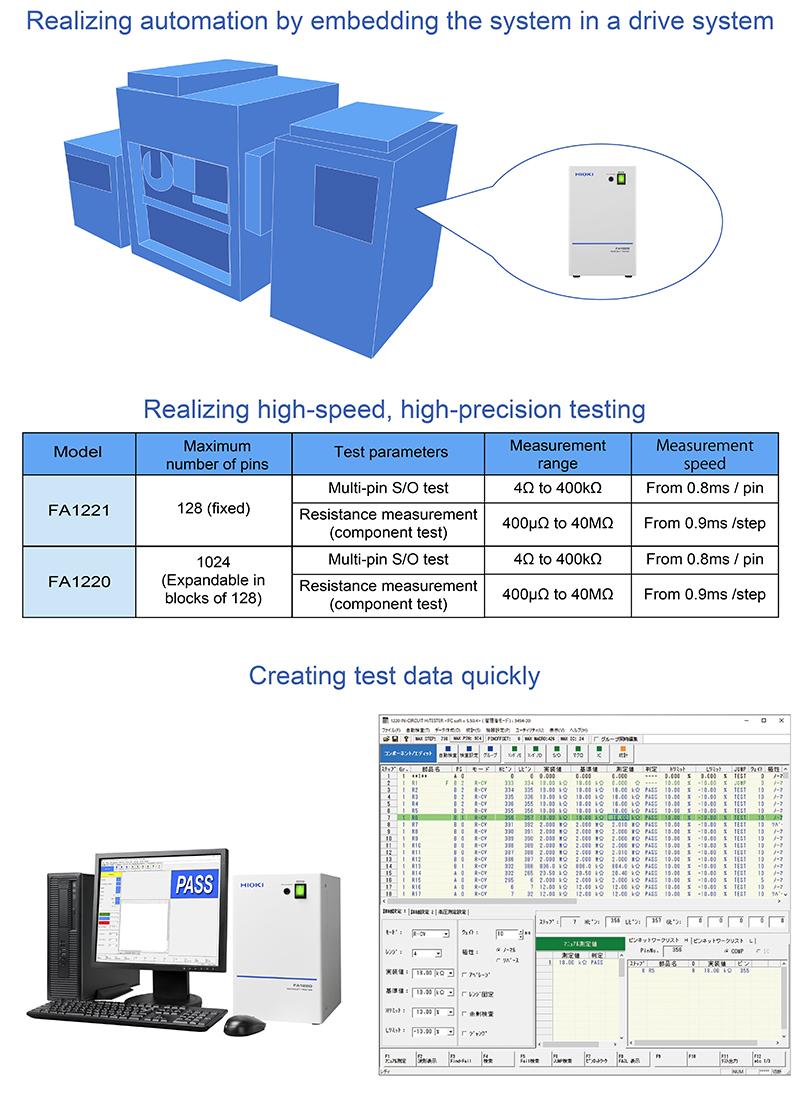 Flying-probe testers don't need test fixtures
The FA1221 and FA1220, which were introduced in this article, test probe cards and IC test sockets using test fixtures that incorporate probes. However, if the test points on a probe card are too close together, it may not be possible to space the probes on the test fixture closely enough to test the probe card. Additionally, the need to fabricate a test fixture for each probe card increases running costs. In situations such as these, you may wish to consider a flying probe-type tester.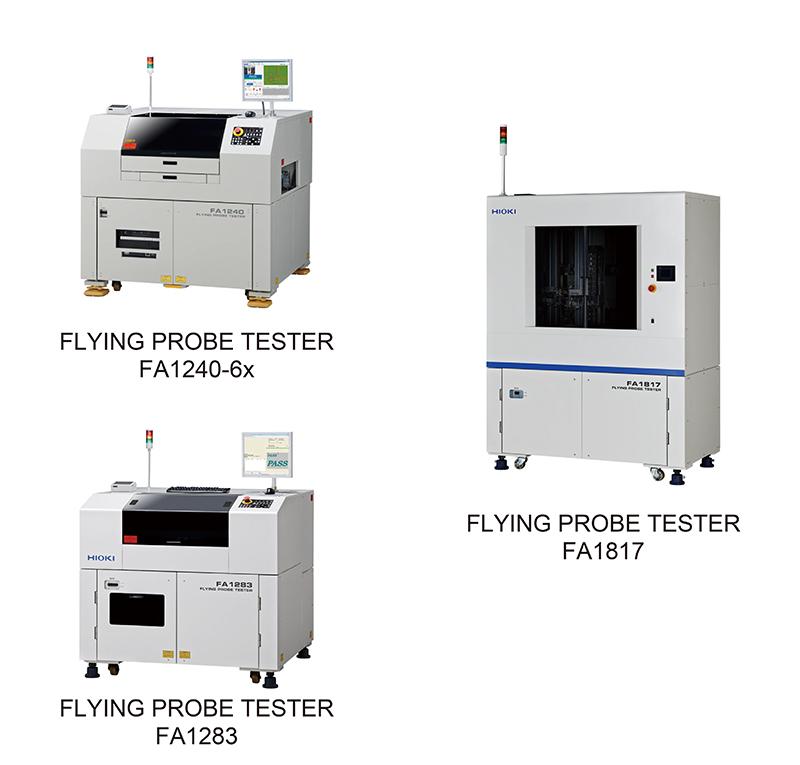 Related Products List