Voluntary Repair Program for Model ST5540 and Model ST5541
Details of the problem
The relays that make the single-fault conditions cannot be controlled properly during leakage current tests.
The single-fault condition is one of the measurement conditions, including interruption of a power cord and of an earth conductor.
If your operation falls under the condition under which this issue can occur, the instrument can generate false pass judgments for units under test that have malfunction.
Please check if your operation results in the false pass judgments in accordance with the procedure described in the exhibit of the QA Notice (Ref: 7200-15-032-1EN).
No false judgments are given during leakage current tests in accordance with the procedures provided by the following standards and the standards that refer to the following standards:
IEC 60601-1 Ed. 3.0: 2005
JIS T 0601-1: 2012
IEC 60990 Ed. 2.0:1999
Affected units
Model ST5540 Leak Current HiTester
Model ST5541 Leak Current HiTester
Firmware version number: Ver. 1.02 to 1.05
The firmware version number is displayed on the splash screen.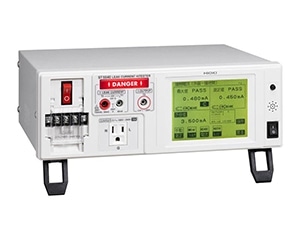 ST5540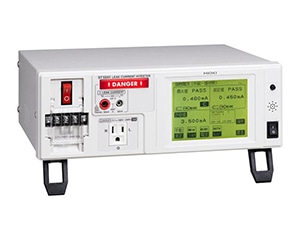 ST5541
Action on your unit
1.

We will fix your unit free of charge.
Please contact your authorized Hioki distributor or reseller.

2.

If necessary, please request a calibration test report with your repair request.