Evaluate Electric Shock Prevention during EV Crash Tests
Evaluate Electric Shock Prevention during EV Crash Tests
The MEMORY HiCORDER MR8847 is used to measure insulation resistance, residual voltage and residual energy during an electric vehicle crash test.
Maximum input voltage to the ANALOG UNIT 8966 used with the MR8847 is 400 V DC.
Because each channel of the MR8847 is isolated, voltage between battery terminals required for the residual voltage test, and between positive and negative electrodes and the chassis can be measured simultaneously.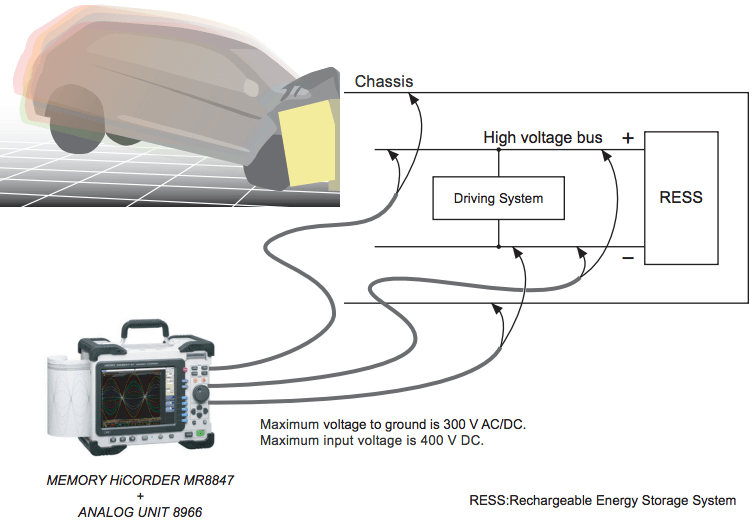 Related Products List