Hioki Memory HiCorder MR6000 Now Supported by FlexPro Data Analysis Software
October 3, 2018 - Nagano, Japan

Hioki is pleased to announce that its flagship memory waveform recorder, MR6000 Memory HiCorder, is now compatible with FlexPro, a powerful software package for analysis and presentation of scientific and technical data, developed by Weisang GmbH. Earlier generations and sister models of the MR6000 have already been supported by FlexPro – with the addition of the MR6000, Memory HiCorder users are now afforded even greater analytic capabilities with their measurement data.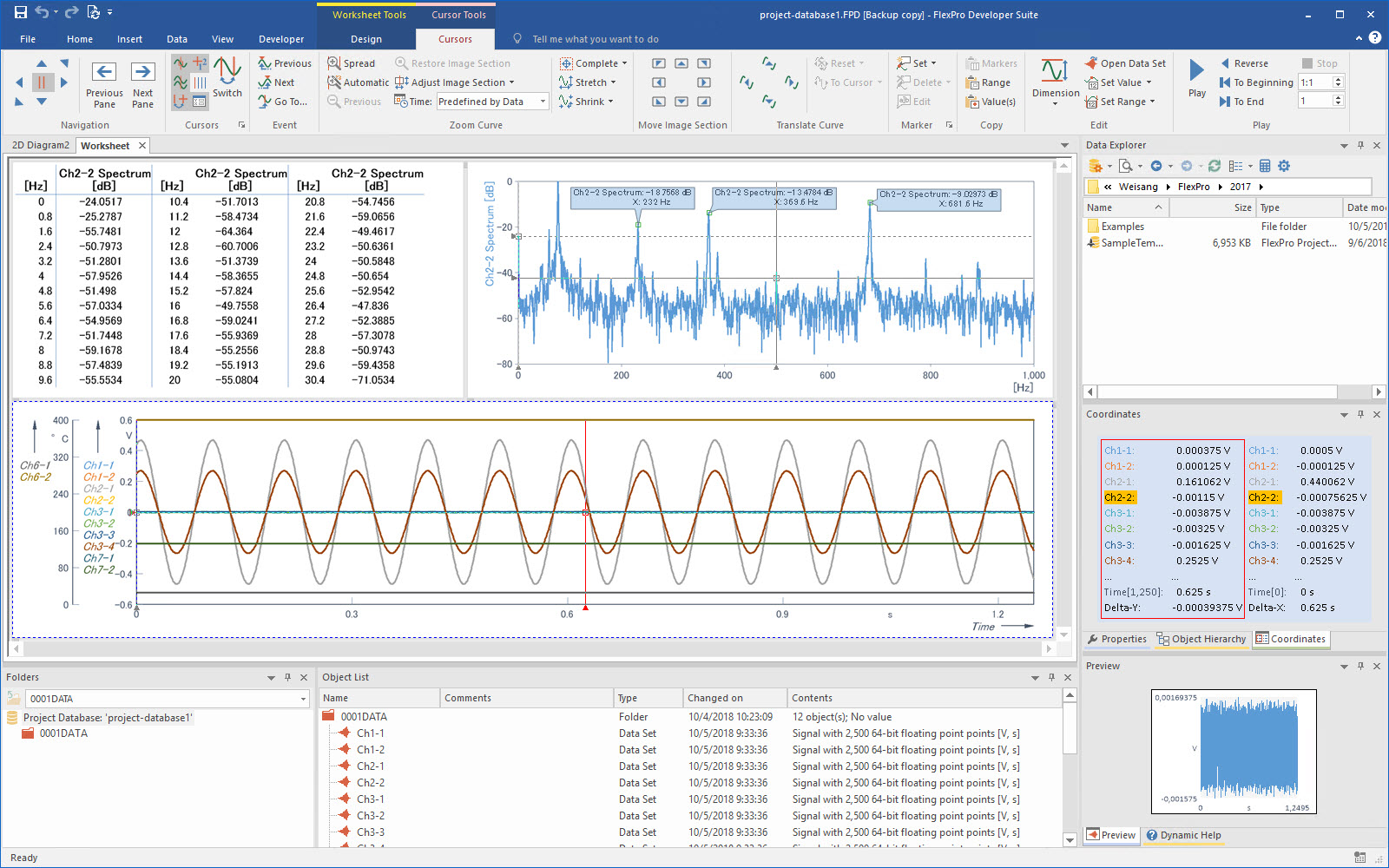 In recent years, demand for multi-channel testing has significantly increased due to ever more complex equipment and the inter-dependence of signals. This also results in huge data files that can be difficult to manage. With FlexPro, measurement data can be managed systematically, analyzed using fast Fourier transform (FFT) processing and other methods, and presented as a report in smooth, easy steps.

Customers in the automotive, aeronautics, railway and other advanced industries use FlexPro extensively in their production, research and development efforts to analyze mission-critical measurement data. Those who use Hioki Memory HiCorders to capture that data can now enjoy the advantages of FlexPro in order to improve data management efficiency and increase their analytical capabilities.

Compatible version (MR6000): FlexPro 2017 (v11.0.15 or later)
Compatible Hioki Memory HiCorders: MR8875 Series, MR8847 Series, MR8847A Series, MR8827, MR8740, MR8741, MR6000 Series
Supported Memory HiCorder data format: .MEM

Data from other legacy Hioki Memory HiCorders is also supported by FlexPro. See complete list
here
.

---
About HIOKI
Established in 1935, HIOKI E.E. CORPORATION (TSE: 6866) has grown to become a world leader in providing consistent delivery of test and measuring instruments through advanced design, manufacturing, and sales and services. By offering over 200 main products characterized by safety and quality while meeting an expansive range of applications, we aim to contribute to the efficiency and value of our customers' work in research and development, production and electrical maintenance. HIOKI products and services are available around the world through our extensive network of subsidiaries and distributors. Information about HIOKI is available at www.hioki.com.