Hioki Academic Discount Extended Permanently to Contribute to Society through Educational Support
April 5, 2018 - Nagano, Japan

Hioki is pleased to announce the permanent implementation of academic discounts for all educational institutions worldwide, effective April 1, 2018. Since July 2016, Hioki has offered exclusive academic pricing for select products. Due to its popularity, the company and its international subsidiaries will be applying a discount for all qualifying customers to assist in their R&D efforts. Through this academic discount system, Hioki will further contribute to society through supporting technological advancement in education and research.

Qualifying Customers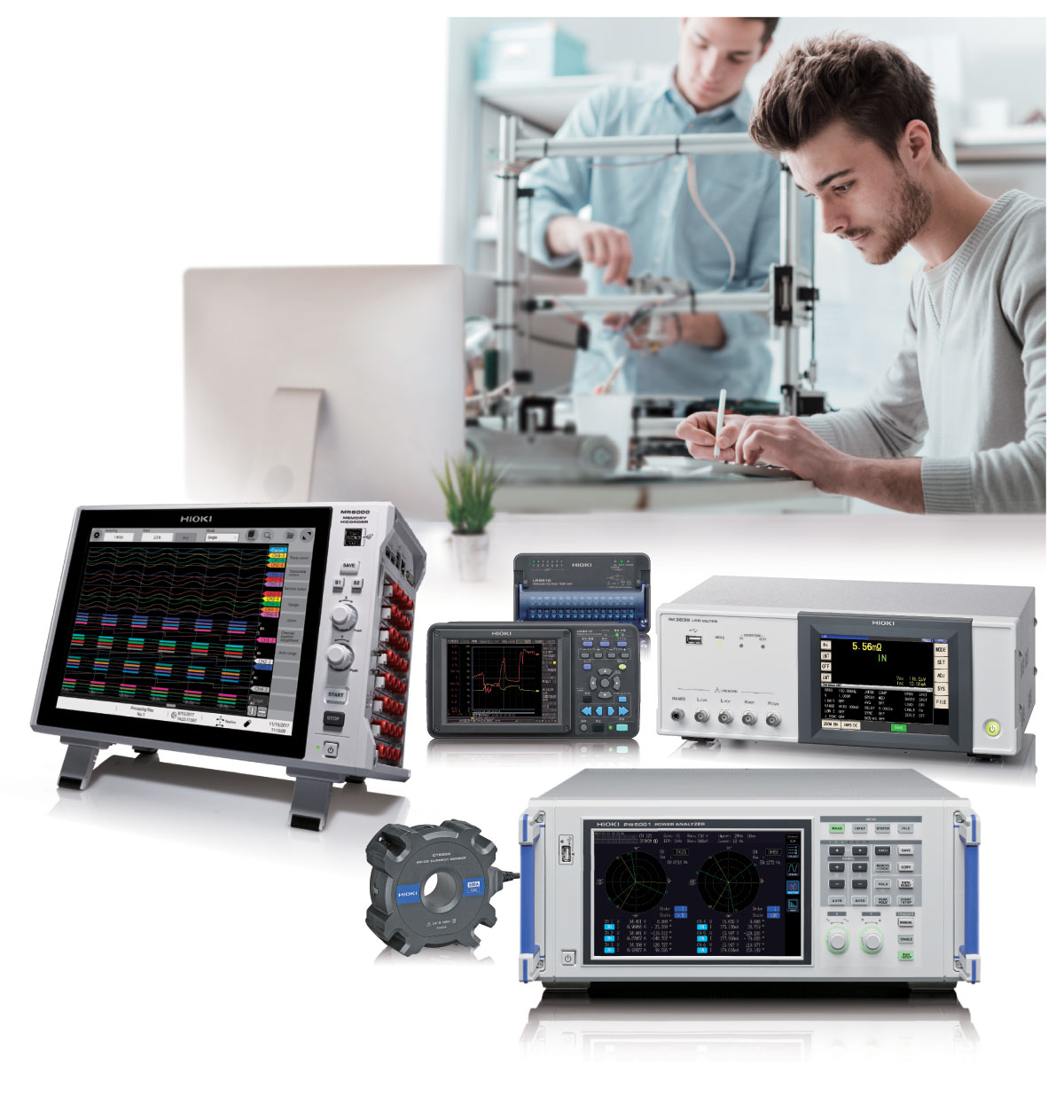 Educational institutions (e.g., universities, graduate schools, junior colleges, technical colleges, vocational schools, high schools, etc.)
Vocational development centers (polytech center)
Vocational development universities and junior colleges (polytech colleges) (2) International educational institutions (excluding research institutions not aimed at student education)

Applicable products:
200 products including
Recorders
Data loggers
Power meters for equipment testing
Clamp on power meters
Power quality analyzers
Current probes
Impedance analyzers
LCR meters
DC voltmeters
Resistance meters
Battery testers
Super megohmmeters
Clamp meters
Digital multimeters
Options

Discount rate:
15 to 20%
Not available in all markets. Rates may vary depending on region and/or product
More information and qualifying products
---
About HIOKI

Established in 1935, HIOKI E.E. CORPORATION (TSE: 6866) has grown to become a world leader in providing consistent delivery of test and measuring instruments through advanced design, manufacturing, and sales and services. By offering over 200 main products characterized by safety and quality while meeting an expansive range of applications, we aim to contribute to the efficiency and value of our customers' work in research and development, production and electrical maintenance. HIOKI products and services are available around the world through our extensive network of subsidiaries and distributors. Information about HIOKI is available at www.hioki.com.
・ Academic Discount Information [1MB]