CM4375, CM4376, CM4141, CM4142
AC/DC CLAMP METER, AC CLAMP METER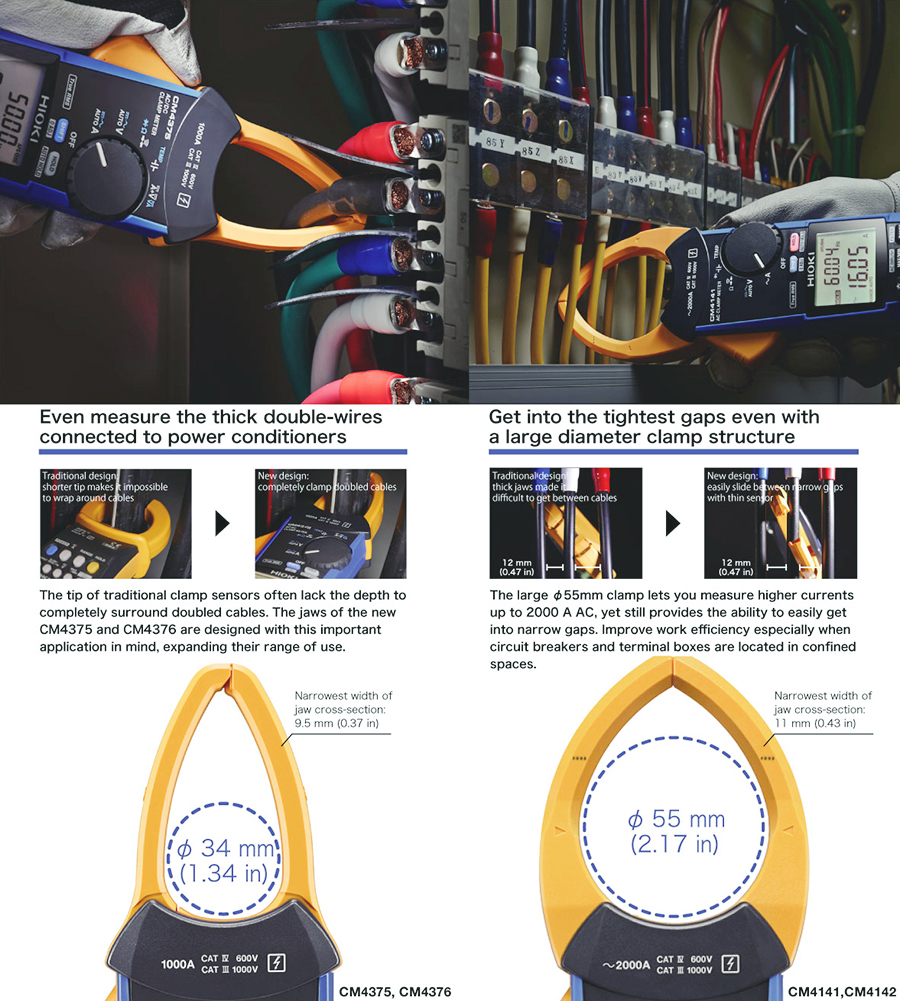 Smoothly Clamp with a Slim Jaw
These clamp meters can easily be inserted into gaps even in tight spaces with densely packed electric cables.
We developed the optimum sensor shape by examining the ease of insertion into gaps with three main factors: the diameter of wires, distance between wires, and distance between wires and the wall at the back.
Even in small spaces where clamps used to not fit, making measurement is difficult, these meters allow for smooth clamp measurement.