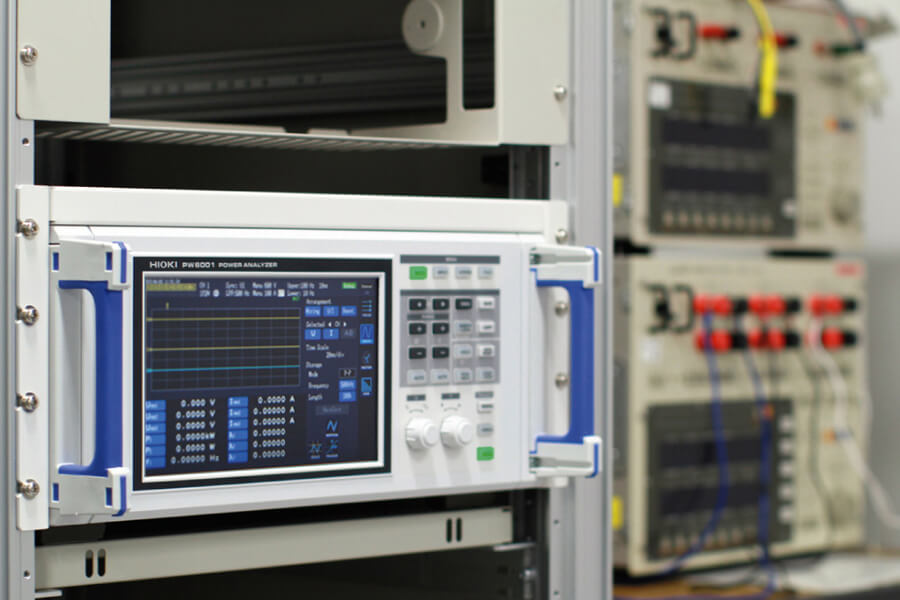 Synergy Between High Precision and Ease of Use
A power meter that analyzes the energy conversion efficiency of power conditioners and inverters with superior accuracy.
In order to achieve highly reliable measurements in industry where energy efficiency is in high demand, Hioki focuses on delivering ease of use, improved safety, convenience, and work reliability.
In addition to the ergonomic keypad, the PW6001 features a dual knob and touch screen to enable intuitive and detailed operation.
The power analyzer is equipped with a handle that also serves as extra protection and support stand, improving usability and stability during transportation and setup.
In pursuit of safety, Hioki adopted a mechanism that prevents different current sensors from being inserted for an individual channel at the same time. Moreover, the design serves to prevent short circuits by featuring a barrier between the voltage and current terminals.