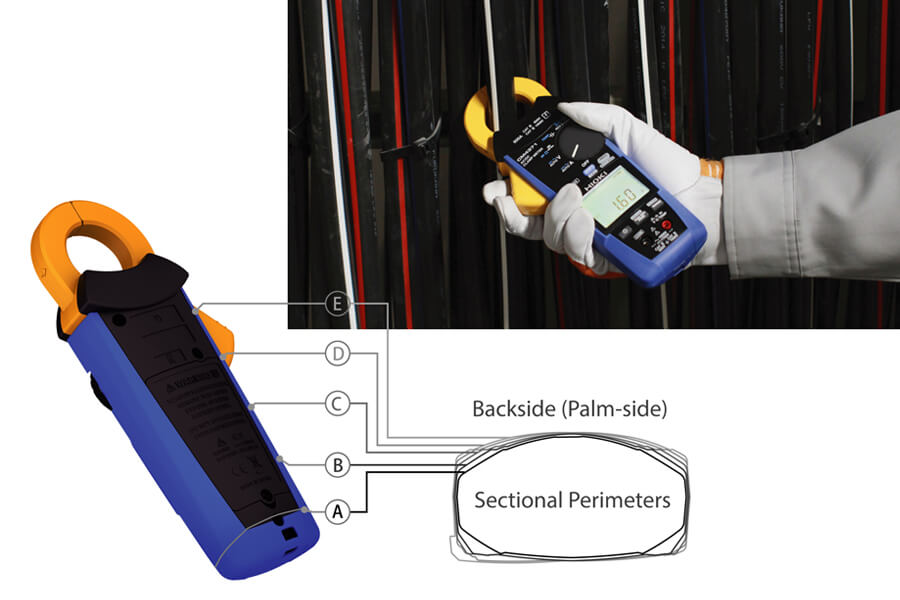 Helping to Improve Work Speed
The round sensor tip encircles the cables in a steady hold, letting you measure current with maximum safety.
To give you the perfect grip in situations where you may need to push the clamp through to find the right cable, the rounded back conforms to the shape of your palm while the high quality rubber material provides additional hold.
Finally, the single-handed function dial and wide viewing display lend to the "ease-of-use" and "easy-to-understand" design of the clamp meter.