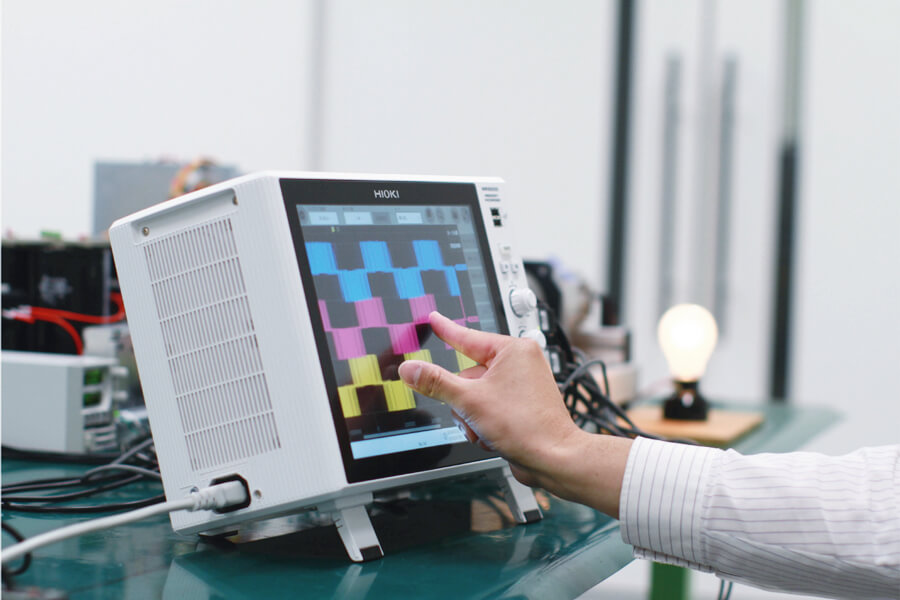 Design in Pursuit of Usability for Research & Development
A waveform recorder that precisely captures rapid, high voltage signals thanks to isolated input and 200 MS/s high speed sampling.
Delivering both a compact footprint and high speed processing, the MR6000 was designed to accommodate limited spaces on test benches and already overcrowded work tables. Even the most novice user can become expert operators thanks to a configuration process that drills down to only a minimum of setting hierarchies and waveform control that direct and intuitive. Design research into the relationship between touch screens and display viewing culminated in the use of front feet extensions to tilt the instrument to its optimum angle. This helps reduce the physical strain on the wrist and enhances operability by offering a more natural line-of-view.
In pursuit of a simple yet reliable design, the MR6000 enables researchers and developers to truly focus on their work.